Teaching about elections is one of the best opportunities to prepare young people for political engagement. This conference helps educators teach about electoral politics in a way that is engaging, respectful to all points of view, and supported by the best and most current information.
What To Expect
The Teaching About the 2020 Elections Conference is an exciting opportunity for K-12 teachers and administrators to:
Learn about important election-related issues

Access resources that support instruction and enhance student learning

Be introduced to national civic education programs and their curricula
Politics can be divisive, confusing, and challenging to approach. This conference will help educators find ways to ensure their students can discuss these sensitive and important topics with care, knowledge, and facts.
Registration includes a conference t-shirt mailed to your home!
Program Details
When: September 26, 2020, 9:00 a.m.–1:45 p.m. CDT
Where: Online
Program Fee: 
$20 professionals
$10 non UW-Madison students
FREE for UW-Madison students (pre-registration required)
Registration closes September 23, 2020
This is an accordion element with a series of buttons that open and close related content panels.
Subscribe for updates about Teaching About the 2020 Elections
Keynote Session
Mind Over Media: Propaganda Education for a Digital Age
Renee Hobbs is a researcher, author, activist, educator, and media professional with expertise in digital media literacy education. She is a professor at the University of Rhode Island's Harrington School of Communication and Media where she directs the Media Education Lab. She is the author of Mind Over Media, Copyright Clarity, Create to Learn, and many other books. She offers professional development online and around the world.
Today, propaganda is everywhere, but it comes not only from governments, politicians, and businesses seeking to influence public opinion. Contemporary propaganda is also created and shared by our neighbors and friends. As political partisanship has intensified, teachers have faced new challenges in the pedagogy of teaching about political campaign propaganda and its role in our democracy. In this talk, you will learn how social studies teachers have taken the lead in the study of propaganda and other persuasive genres in the context of civic education. There are many creative ways that teachers explore the topic of propaganda with learners in elementary, middle, and high school in ways that advance digital and media literacy competencies. Teaching about propaganda can be controversial, but it involves risks that are well worth taking for the future of our democracy.
Virtual Conference Schedule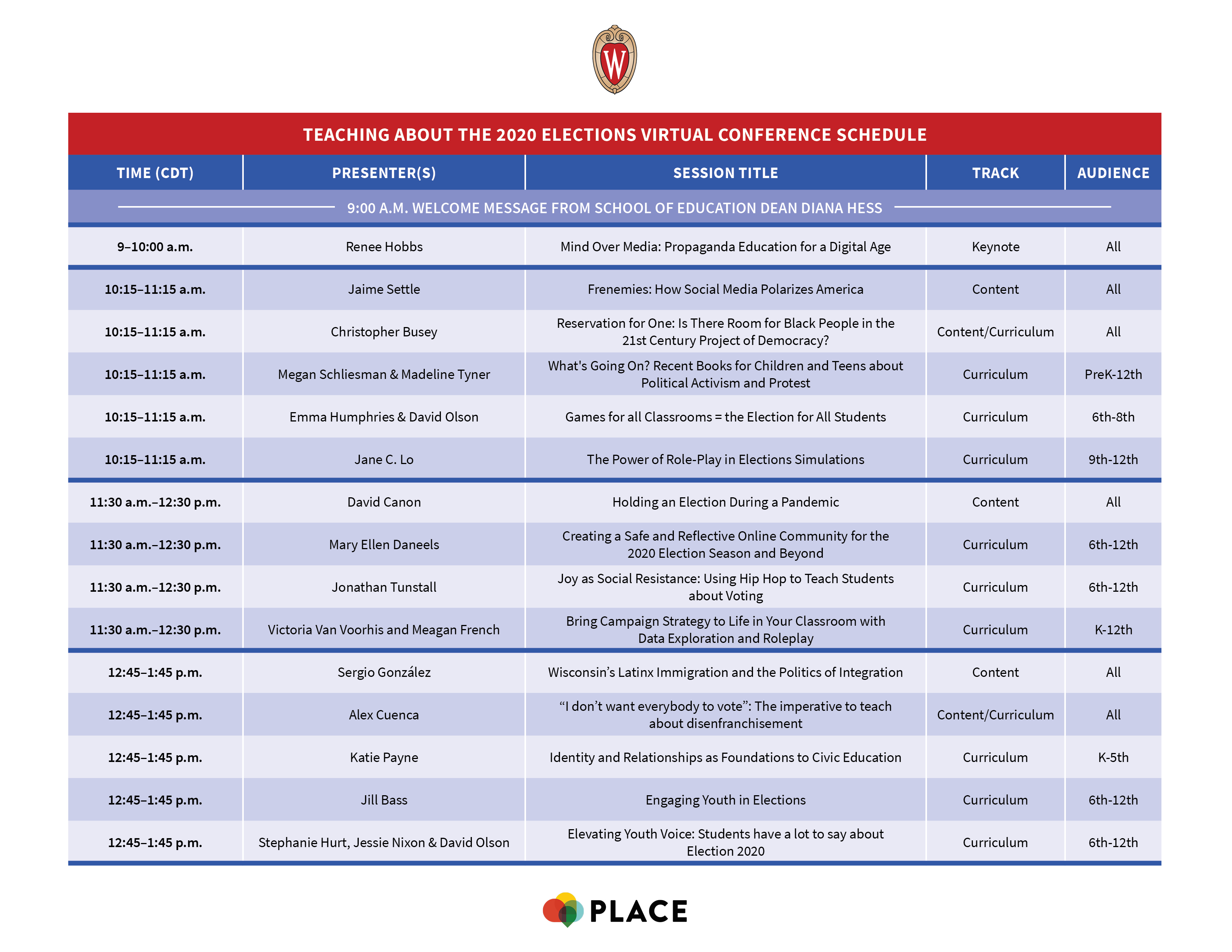 Concurrent Sessions
This is an accordion element with a series of buttons that open and close related content panels.
Jill Bass: Engaging Youth in Elections
Jill Bass has been the Chief Education Officer at Mikva Challenge  for the past 10 years. At Mikva Challenge, Bass manages curriculum, professional development, and partner sites for the organization's work nationally. Prior to joining Mikva Challenge, Bass worked as a professional developer, curriculum writer, educational consultant, and instructional coach. But, in her heart, she is still a teacher. Bass taught in Chicago and New York City public schools for 13 years—experiences that have shaped her understanding of education ever since.
Even students who are not eligible to vote can have their voices heard and learn about elections and the democratic process. Participants in this session will learn strategies to engage students in elections by having them explore their own ideologies, learn about the candidates, explore media messages, develop their ability to be critical consumers of information, and find creative ways to get involved in the election process. Free lessons provided.
Christopher Busey: Reservation for One: Is There Room for Black People in the 21st Century Project of Democracy?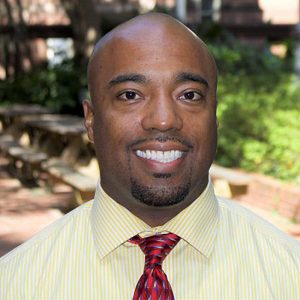 Dr. Chris Busey is an assistant professor in the critical studies of race, ethnicity, and culture and affiliate faculty for African American and Latin American Studies at the University of Florida. His research focuses on critical theories of race and Black social and political thought in education across the Americas.
This session begins with the question, "Is there room for Black people in the 21st century project of democracy?" Social studies education research makes it clear that Black people are excluded from curricular narratives of citizenship and civic participation with the exception of a few sanitized messianic master narratives. Thus, citizenship and Black civic engagement is understood as exclusive from national political narratives such as patriotism. In this session, we will grapple with the overarching question while exploring transformative opportunities for teaching and learning about Black civic life in the United States.
David Canon: Holding an Election During a Pandemic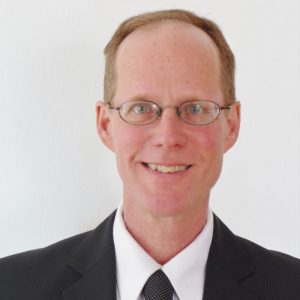 Dr. David Canon is a professor in the Department of Political Science at the University of Wisconsin–Madison. He is a recipient of the 2008 Chancellor's Distinguished Teaching Award and is co-editor of Legislative Studies Quarterly. He has authored three scholarly books, including the award-winning "Race, Redistricting, and Representation," and has published numerous journal articles and book chapters including an introductory American government textbook which is currently in its third edition. Throughout the course of his 26 years as an educator, he has taught Introduction to American Politics to more than 10,000 students.
Professor Canon will talk about many of the issues concerning the elections this fall. Will the voting system be able to handle the increased volume of mailed ballots? Is voter fraud a problem with mailed votes? What are the various ways that voting can be suppressed?  What about the "faithless electors" and other problems with the electoral college?  There will also be plenty of time for questions and discussion.
Alexander Cuenca: "I Don't Want Everybody to Vote": The Imperative to Teach About Disenfranchisement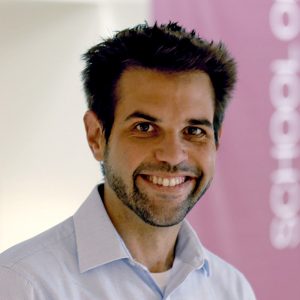 Alexander Cuenca is an assistant professor of curriculum and instruction at Indiana University where he prepares teachers to leverage social studies education to advance social justice. His research explores how teachers learn, the pedagogy of teacher education, and teacher education policy. Prior to working in higher education, he was a middle school social studies teacher in Miami, Florida.
The idea of the "right to vote" is whitewashed by the progress narratives embedded in the social studies curriculum. Disenfranchisement is instead what is actually woven into the fabric of our history and government. In this presentation, we will explore the racist history of disenfranchisement in the United States and examine how denying the "right to vote" continues to be a powerful political strategy through efforts such as redrawing district boundaries, voter identification laws, and voter roll purges. Because the presidential election in 2020 will be the second election without the legal safeguards of the Voting Rights Act, it is imperative that social studies educators help students recognize, identify, and actively resist efforts to sustain white supremacy through voter suppression.
Mary Ellen Daneels: Creating a Safe and Reflective Online Community for the 2020 Election Season and Beyond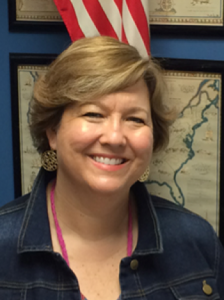 Mary Ellen Daneels is an award-winning educator who leads the implementation of new Illinois civics mandates and social science standards. She has been featured on CBS Sunday Morning and in numerous publications. Daneels served on the Board of Directors for the National Council for the Social Studies (NCSS) and worked on the task force to revise the Illinois social studies standards.
The 2020 election provides a unique teachable moment for classrooms to explore issues around power, representation, and justice as candidates for state and federal office answer the essential question, "How should we live together?" Participants will experience research-based best practices in creating a safe environment for student participation while addressing the most compelling questions facing our communities—in person or at a distance.
Sergio M. González: Wisconsin's Latinx Immigration and the Politics of Integration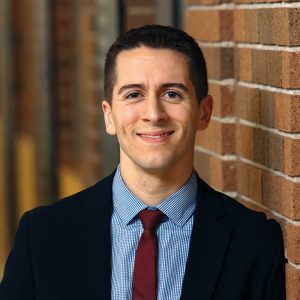 Sergio M. González is an assistant professor of Latinx studies at Marquette University. A historian of 20th century United States immigration, labor, and religion, his scholarship focuses on the development of Latinx communities in the Midwest.
This session surveys methods of integrating the century-long history of Latinx migration to Wisconsin into discussions of contemporary electoral politics in the secondary school classroom. Participants will discuss the central themes of citizenship, assimilation, exclusion, and incorporation that have framed the settlement experience of Latinx people to this state and the manner in which these topics continue to influence contemporary questions of political engagement and civic education.
Emma Humphries and David Olson: Games for all Classrooms = The Election for All Students
Whether your classroom is virtual, face-to-face, blended, or on the moon, iCivics' free digital games are the perfect resource for teaching about the election in a fun, effective, and non-partisan way. This session will explore the games, their powerful supporting materials, and how to effectively implement them no matter your teaching situation…and even if it changes!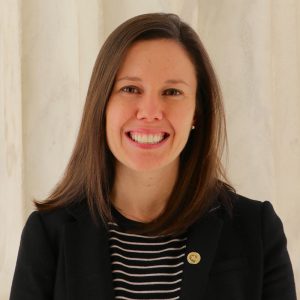 Emma Humphries is the Chief Education Officer at iCivics where she serves as the organization's pedagogical expert, leads the curriculum team, and supports teachers in deepening their engagement with iCivics' products. She earned her Ph.D. in curriculum and instruction from the University of Florida with an emphasis in civics.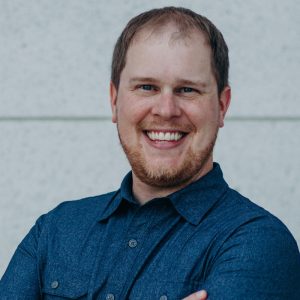 David Olson teaches at Madison Memorial High School in Madison, Wisconsin. Beyond teaching AP Government, criminal justice, and other social studies courses, David helps spread his passion for civic education by serving on the iCivics Educator Network, the Teacher Advisory Board for the National Constitution Center, and the Wisconsin Council for the Social Studies (WCSS) Executive Board. 
Stephanie Hurt, Jessie Nixon, and David Olson: Elevating Youth Voice: Students Have A Lot To Say About Election 2020
Generation Z is predicted to make up 10% of all American voters this fall and potentially make up the largest electoral group by 2024. Even if they are not old enough to vote, young people have a lot to say about Election 2020. In this panel discussion, Wisconsin educators will describe how they elevate youth voice around election issues from working with community organizations to create a schoolwide voter registration day to using video commentaries for youth to share their voices with a national audience. Audience members will leave with ideas and resources they can implement in their classroom.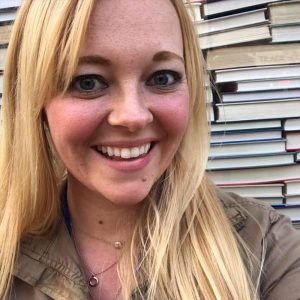 Stephanie Hurt teaches high school English and alternative education courses at Brodhead School District. Hurt is a teacher leader with the National Writing Project and has participated in many opportunities through the Greater Madison Writing Project such as co-teaching youth writing camps and lobbying in Washington, D.C., for Day on the Hill.

Dr. Jessie Nixon is an Education Engagement Specialist at PBS Wisconsin Education where she facilitates professional development experiences around youth media production and media literacy. Before moving to Wisconsin, she taught high school English in Virginia and Alaska and freshman composition at the University of Alaska–Anchorage.

David Olson teaches at Madison Memorial High School in Madison, Wisconsin. Beyond teaching AP Government, criminal justice, and other social studies courses, David helps spread his passion for civic education by serving on the iCivics Educator Network, the Teacher Advisory Board for the National Constitution Center, and the Wisconsin Council for the Social Studies (WCSS) Executive Board.
Jane C. Lo: The Power of Role-Play in Elections Simulations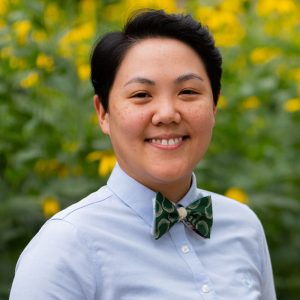 Jane C. Lo is an assistant professor of teacher education at Michigan State University. Her research focuses on the political engagement of youth and social studies curriculum development. Her methodological expertise includes mixed-methods designs, design-based implementation research, interview and survey methods, and advanced correlational techniques. She teaches courses in social studies methods.
Authentic and meaningful role-play in simulations can help students gain a deeper understanding of the content that they engage with. Elections simulations have specific affordances and challenges that will be discussed through this session. Time will also be dedicated to helping teachers formulate various ways to conduct an elections simulation for the 2020 election.
Katherina A. Payne: Identity and Relationships as Foundations to Civic Education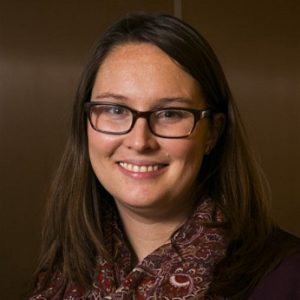 Katherina A. Payne is an associate professor of social studies education at the University of Texas at Austin. She researches how civic education in elementary/early childhood and teacher education can transform classrooms into child-centered, democratic, and more equitable spaces. 
The 2016 United States presidential election presented distinct challenges for identity politics in the classroom. What if the people holding those identities were only in elementary school? This session presents a series of activities focused on how to engage elementary-aged students in examining their identities, learn about the identities of others, and inquire into the impact of identities on how people engage civically. Additionally, we will explore how the identities we hold as teachers/adults working with young children impact our teaching practices. Examples from one fifth grade classroom will be shared to highlight how focusing on identity, relationships, and emotions provides a foundation to teach about the election, to examine contentious issues, and to teach critically across the elementary curriculum.
Megan Schliesman and Madeline Tyner: What's Going On? Recent Books for Children and Teens about Political Activism and Protest
Children and teens are likely affected by the dramatic events they're observing all around them, and we're now beginning to see today's headlines depicted in fiction and nonfiction, as authors try to help them understand more about it.  
Cooperative Children's Book Center (CCBC) librarians Megan Schliesman and Madeline Tyner will highlight recommended trade books about political activism and protest for PreK-12 students, including recent books dealing with Black experiences, race, and racism.
Jaime Settle: Frenemies: How Social Media Polarizes America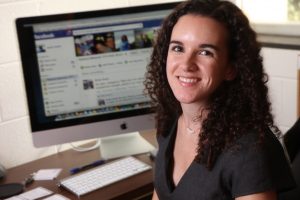 Dr. Jaime Settle, David and Carolyn Wakefield Term Associate Professor of Government at the College of William & Mary, is a scholar of American political behavior with expertise in the fields of political psychology and communication. Settle has published 20 peer-reviewed manuscripts or chapters in addition to her award-winning book. In 2018, she won an Outstanding Faculty Award—Rising Star from the state of Virginia.
Dr. Settle argues that social media have radically changed the way that people communicate with each other about politics. In particular, Facebook interlaces political content into a broader web of information about the lives and values of our social ties. Professor Settle argues that in the context of the increasing level of partisan polarization among American political elites, this radical change to the way that people express their political identities, access information, and communicate with each other about politics fosters the development of increasingly negative feelings toward people who hold different political opinions. She demonstrates that people can and do make inferences about the political views of their social connections based on both the political and apolitical content their Facebook friends post. Facebook users judge other users with whom they disagree to be less politically knowledgeable and to use less reliable news sources.
Jonathan Tunstall: Joy as Social Resistance
Jonathan Tunstall is an underground rapper, actor, and spoken-word artist from Los Angeles, California. He taught middle school social studies in Harlem, New York, for eight years before beginning a doctoral program at the University of Wisconsin–Madison. He is passionate about developing sociopolitical consciousness within students using hip-hop as a vehicle.
Hip-hop is a space where expression and creativity can spark passion in one's mind.  As a hip-hop artist, Tunstall spends weekends and personal time preparing and performing open mics, working on his mini home studio trying to make his vocals as clear as possible, and collaborating with other rappers, poets, and artist. When collaborating with other artists and producers, it is necessary to negotiate different visions for a song or project. Recording clean, unified vocals and conveying a consistent message are essential collaboration skills for any song he records. These same essential skills of collaboration are pertinent in the classroom, as well. In this workshop, Tunstall will teach participants how be socially conscious rappers by walking them through the process of turning informational sheets into rap battles, songs, and spoken-word pieces using a step by step process that they can, in turn, teach others. Each participant will receive a short paragraph detailing a particular issue in society and Tunstall will show them how to turn their textual analysis into the beautifully written rhythmic prose that comprises a rap song.
Victoria Van Voorhis and Meagan French: Bring Campaign Strategy to Life in Your Classroom with Data Exploration and Roleplay
Join Victoria Van Voorhis and Meagan French for a workshop where they will share a turnkey election lesson incorporating data exploration and role-play which you can use in your classrooms immediately. In this session, participants will also discuss techniques they can use to foster civil civic discourse in their classroom whether instruction takes place in-person or remotely!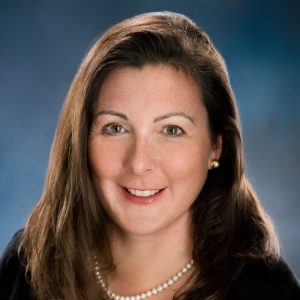 Victoria Van Voorhis is the founder and CEO of Second Avenue Learning, an award-winning education technology company based in Rochester, New York. As a leader in the development and design of serious games, software, and interactives, Second Avenue Learning blends pedagogy and technology to serve K-12, higher education, healthcare, and corporate markets.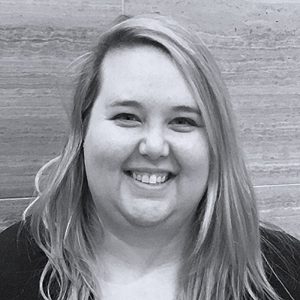 Meagan French is the Director of Customer Strategy and Engagement at Second Avenue Learning. She partners with teachers and administrators to build engaging civics education programs across the country. Meagan brings 11+ years of experience in the education market. She has built leading products and professional development programs in both K-12 and higher education and has developed and executed on market growth initiatives for education and technology companies globally. She received her bachelor of arts degree in political science from Villanova University.