Lisa Barker
Credentials: BS, MA, Ph.D.
Position title: Executive Director
Email: lmbarker@wisc.edu
Address:
225 N. Mills Street
Suite #264
Madison, WI 53706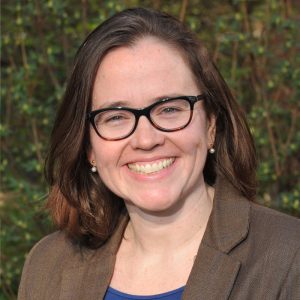 Lisa Barker is the Executive Director of PLACE and Affiliate Faculty in UW–Madison's Department of Curriculum and Instruction. She earned her doctorate in curriculum and teacher education from Stanford University and is interested in how the principles and practices of improvisational theatre can inform the work of educators. Dr. Barker taught English education at Stanford, SUNY New Paltz, and Towson University. She also served as Director of Education for Adventure Stage Chicago and Manager of CUNY Creative Arts Team's Center for Educational Drama where she helped launch the first M.A. in Applied Theatre in the United States. Dr. Barker began her career as an English, reading, and drama teacher at James Lick High School in San Jose, CA.