Gaynelle J. Dantzler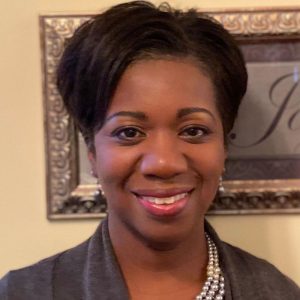 Gaynelle J. Dantzler is the executive director of the Extra Mile Club of the Lowcountry (EMC). She is a native of St. Helena Island, South Carolina, and a 1987 graduate of Beaufort High School. Dantzler received her bachelor of science degree in management and administration from South Carolina State University in Orangeburg in 1990. She received a master's degree in public health administration from the University of South Carolina in Columbia in 1997.
Dantzler was in the healthcare field for over 25 years. She was the administrative director of reimbursement services at Beaufort Jasper Hampton Comprehensive Health Services (BJHCHS). Prior to working at BJHCHS, she worked at the Naval Hospital in Beaufort, South Carolina, for six years. While there, she held two positions; she was the joint commission coordinator for three years and the public affairs officer for three years. Dantzler also worked at the South Carolina Department of Health and Human Services in Columbia for 13 years. 
Dantzler began dedicating her time to the EMC in 2014. She wanted to be a part of this amazing organization after seeing the vision that her husband was so passionate about. She saw how the organization was making such a positive impact on the children in the community and wanted to do whatever was necessary to contribute to the success of EMC.
Gaynelle Dantzler is married to Christopher Dantzler, the founder of EMC, and they have four children: Darious, Malcolm, Ashley, and Christian. They have three grandsons: Christopher, Adonis, and Malcolm Jr.