Christina Stefonek
Credentials: B.A., M.S.
Position title: Math and Science Professional Learning Specialist
Email: ckstefonek@wisc.edu
Phone: 608-263-3516
Address:
225 N. Mills Street
Suite #264
Madison, WI 53706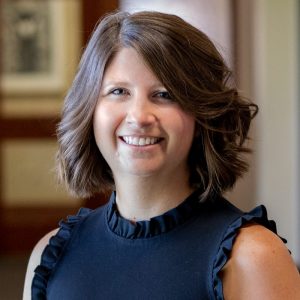 Christina Stefonek is an Outreach Specialist for the office of Professional Learning and Community (PLACE) at University of Wisconsin-Madison. She teaches and facilitates a series of professional learning opportunities for K-12 mathematics educators. Prior to joining University of Wisconsin-Madison, Stefonek taught middle school math, science and language arts in Madison and Milwaukee, Wisconsin. She received her master's in Teaching English to Speakers of Other Languages from Edgewood College.