The 3rd Annual Black History Education Conference: "And How Are the Children? Black Education Matters" will provide a venue where educators across the state and country will be able to share policies, practices, programs, and procedures that have proven effective in promoting high levels of achievement for those often being under served in our school systems and communities.
Whenever members of the African Masai tribe greet one another, they ask a question: "Kasserian ingera?" Not "How do you do?" or "How's it going?" but rather "How are the children?" It's wonderfully revealing about the values of the Masai society. Their first concern is the next generation.
We are asking that you open your heads, hands, and hearts to collaborate with us to close the stark gaps that exist for many of the students and families that we serve in our communities and across the country. Whatever challenges we face and achievements we make, the question that goes to the heart of the health of our homes, schools, and communities should be the same: "And how are the children?" Our collective goals should lead us to being able to answer—"ALL of the children are well!"
Program Details
When: 
February 19

, 2021, 

2:30–8:00 p.m.

February 20, 2021, 

7:30 a.m.–4:15 p.m.
What: Each day will consist of keynote speakers, concurrent sessions, special access to recorded content, and more!
Where: Online
Program Fee:
$50 for students
$100 for the first 100 registrants, $125 regular program fee*
*Engagement boxes available for an additional $35.
Conference participants will be eligible to receive an Evidence of Participation certificate.
This is an accordion element with a series of buttons that open and close related content panels.
Subscribe for updates about the 3rd Annual Black History Education Conference
Black History Education Conference Scholarship
Thanks to our generous sponsors we are able to provide scholarships for a limited number of people in need of financial support. Please use this link to complete an application.
Our Journey
During this time in our history, many people have asked what they can do to take action toward ending systemic racism. Now, in our third year of offering the Black History Education Conference, we knew before this issue took center stage that culturally relevant professional development was one way to eliminate the attitude, opportunity, and achievement gaps that exist across the globe. Our answer is to bring forth solutions that will help us eliminate the stark gaps that exist in the state of Wisconsin and across our country.
The itinerary for our journey this year will be guided by what we call the B.R.E.A.T.H. Board. The B.R.E.A.T.H. Board outlines how we organize our action steps toward fulfilling our mission and goals for breathing new life into our instructional practices and children. The B.R.E.A.T.H. Board also serves to help answer the question, "What can we do to take action toward ending systemic racism?"
B–Black History Education Conference–The Black History Education Conference experience is intended to provide a venue where stakeholders across the state and country will be able to share policies, practices, programs, and procedures that have proven effective in promoting high levels of achievement for Black students. 
R–Relevant Texts–"Dreaming In Ethnic Melodies" by Andreal Davis is a book that allows the reader to take a trip through the heart and mind of a mother as she shares her hopes and dreams for her son as he navigates the journey from childhood to adulthood. The author draws from lessons learned from prominent African American historical and contemporary figures to impart wisdom and equip him with the necessary tools and information he needs to move through and to success as an African American male in modern day society.
E–Ethnic Melodies is a culturally relevant literacy curriculum that includes five responsive literacy categories and 21 culturally relevant lesson plans.
A–Affirmations and Academic Breath Bags–The "I Am Somebody" affirmation can be used to help students speak into existence what you want them to believe about themselves and what you as a teacher, family, or community member want them to know you believe about them, as well. The academic "Breath Bag" is a culturally relevant "school in a backpack" that includes age appropriate reading, science, social studies, math, and art or music activities. The activities are designed to promote positive identity development/self-esteem, enhance academic achievement, and bridge the digital divide.
T–Testimonials in support of our work provide qualitative data around the impacts of our collective work and responsibility.
H–Health Disparities–With a focus on the newly created program called "The Afr I CAN cer Project," Cultural Practices That Are Relevant will partner with community organizations and Black History Education Conference attendees to implement the Afr I CAN cer Project. The goals of the project include reducing inequities, creating awareness, implementing education activities, conducting outreach, and developing programs for underserved populations.
Welcome Address
Join us for a special welcome address from State Superintendent Carolyn Stanford Taylor!
With almost four decades of public education experience, including the prior 17 years as the Assistant State Superintendent for the Division for Learning Support, Stanford Taylor has been dedicated to the education of our next generation and ensuring all children have an opportunity to access a quality education. She is the first African American state superintendent in Wisconsin history.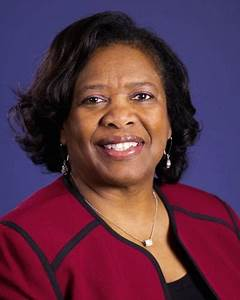 Very Special Guest
Dr. Gloria Ladson-Billings is Professor Emerita and former Kellner Family Distinguished Professor in Urban Education. She was the 2005-2006 president of the American Educational Research Association. She is currently the President-Elect of the National Academy of Education. Ladson-Billings' research examines the pedagogical practices of teachers who are successful with African American students. She also investigates Critical Race Theory applications to education.
Dr. Ladson-Billings is the author of the critically acclaimed books, The Dreamkeepers: Successful Teachers of African American Children, Crossing over to Canaan: The Journey of New Teachers in Diverse Classrooms, and Beyond the Big House: African American Educators on Teacher Education.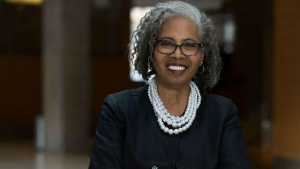 February 20, 2021
This is an accordion element with a series of buttons that open and close related content panels.
A Celebration of Life! Over 25 Years Featuring STEM Professionals of Color
For over 25 years the BTC Institute has partnered with the African American Ethnic Academy to offer A Celebration of Life!  a summer science program for upper elementary and middle school students.  A key objective of the program is to showcase Science, Technology, Engineering and Math (STEM) Professionals of Color who have careers related to the different science theme each year. "When we introduce our students to female engineers, or black computer scientists, we begin to shift the status quo and transform popular image and belief of who 'belongs' in STEM, to include every type of person." (National Alliance for Partners in Equity) If you'd like to hear more about this program and discuss related issues, please join us!
Speakers: Karen Herrera, Barbara Bielec
Becoming a Black Artist
My talk will center on my personal journey to art and how I became a professional painter. I will look at the road blocks and the struggle that many black artist experience, such as moving past the negative stereotypes about artists i.e.…the starving artist, or not finding recognition until after death. We will also dive into the challenges that many Black artists face in trying to find role models and mentors. And finally we will explore the need for self-drive, determination, studying, discipline, and continuous practice.
Speaker: Jerry Jordan
Beginning to Embed Culturally Responsive Practices into Your School Universal Practices
Culturally responsive practices and PBIS are critical elements of how teams can ensure every student achieves. This session will discuss current research, best practices, critical conversations, resources, and how to begin embedding them into PBIS systems.
Speakers: Dr. Jennifer Rose, Milaney Leverson, Kent Smith
Black Girl Magic: Fostering Relationships and Promoting Excellence through Asset-Based Group
Participants will have the opportunity to learn about how the Natural Circles of Support approach that was utilized at Hawthorne Elementary School, including how to build supportive relationships with the students and how to use the assets the students bring to the group, learn about the impact on the group participants, and how to begin your own group.

Topics in the session include:
Mentoring Black Females
Black Female Achievement
Teaching to reaffirm students

Participants will gain tools and strategies to:
Facilitate groups for African-American girls to learn about the impacts and outcomes of Oya Sisters at Hawthorne Elementary School
Gain tools to begin asset-based groups at their own school.   

Speakers: Rosa Thompson, Maria Loy
Black Indians – Connection, Convergence and Confluence
Black and Native populations experience the worst disproportional statistics across the nation and share equally tragic and abhorrent historical experiences in this country.  Black Indians as an intersectional aspect face double the challenges carrying these burdens of both populations as well as the unique burden of being both Black and Indian.  The need for and evidence of unifying voice has never been more relevant than in the state of our nation today.
This workshop will explore the unique emergence of the intersectional racial population of Black Indians in our history.  It will share both written history as well as knowledge not written in books but passed down through oral tribal tradition. Participants will learn about some prominent Black Indians and their contributions that shaped history as well as crucial times of concurrence and unity between black and Indian communities throughout history.  Discussion will move to a contemporary context involving examining the complex reality of the internally oppressed perpetrated racial divide, the harm of this intersectional experience and the difficulties of interracial existence.  Finally, in light of current conditions discussion will ensue around the need for powerful racial connection, convergence and confluence of Blacks, Indians, and Black Indians to lift our voices and hold each other in solidarity in these turbulent times for the sake of the future of our children.
"I have a dream where one day my four children will live in a country where they will not be judged by the color of their skin but by the content of their character" – Dr. Martin Luther King
"Let us put our minds together and see what future we can make for our children" – Sitting Bull.
Speaker: Kamewanukiw Paula Rabideaux
Cancer, Clear & Simple
Cancer, Clear & Simple (CC&S) is a set of educational materials about cancer.  CC&S includes a curriculum, Facilitator Guide and educational handouts. All CC&S materials incorporate health literacy principles and are designed to build knowledge and improve health-related decision-making. This session will present pieces of information from each section of the curriculum, Cancer Basics, Cancer Prevention, and Cancer Screening.  
Find more about CC&S here: https://chdi.wisc.edu/cancer-clear-simple
Speaker: Joshua Wright
Counteracting Patriotic Education: Culturally Relevant Teaching & Learning for Black Children in The Age of Trumpism
The focus of this presentation is to show the need for history lessons taught through strengths-based approaches. Uplifting African American children through history exploration, social justice lessons, and perspectives that produce social curriculums of change. Establishing the necessary tools needed to counteract destructive pedagogies pushed by mass media and other outlets.
Patriotic education has to be counteracted with real life, research based, and culturally responsive truth. This session will show the link between the power of history and the social emotional learning strategies used to implement these principles. These strategies include incorporating books, visuals, and other materials that reflect black history, lives, and points of view.
Speaker: O'nae Chatman
Education for Transformation: Culturally Relevant Instructional Strategies for Increasing Student Achievement
Educational research is clear and compelling.  It demonstrates that culture is the key—the critical mediating factor in increasing student achievement, especially among African American students and students of color.  We understand culture to be a bridge, not a barrier and we approach it as such.
This session demonstrates the role of culture in education along with effective culturally relevant and responsive content and instructional strategies to increase student engagement and achievement.
Speaker: Chike Akua
Equity Through S.T.E.A.M.
Recent events in our country have made the fact that we live in a  white supremicist society that has been specifically created to keep Black and Brown people as the chattel on which white men primarily,  have built their empire. Critical Race Theory has shown that systematic racism has held Black and Brown people back from full personhood. As an educator, I have been trained to have rigorous practice and content in my classroom, practice based on a set of arbitrary standards and benchmarks that are based on non-educator policy makers' beliefs about what a student should know and be able to do. This has led to widening gaps in opportunity and achievement for BIPOC. I have heard recently that Virtual Education is leaving our children behind, but I believe that this couldn't be further from the truth. It is what we are trying to teach "virtually" that is lacking. Our times call for rethinking how and what we are teaching. The answer lies in Science, Technology, Engineering, Art and Mathematics taught through the act of "making". Come explore STEAM education and how it can accelerate and catapult our children into the future. 
Speaker: Kira Fobbs
Extra Mile Club
The presenter will share how the Extra Mile Club of the Lowcountry(EMC), a non-profit organization in Beaufort, SC, is taking a holistic approach to mentoring in order to nurture a community of productive citizens and provide the love, attention and support they need in hopes that one day they will pay it forward.  She will share how the EMC's efforts have reduced juvenile delinquency and serious juvenile violence for youth in the EMC, especially when coordinated with broader community-wide efforts.
Speaker: Gaynelle J. Dantzler
Leading Change: A Lesson from Our Ancestors
Are you leading a change initiative?  This interactive session applies the most common greeting in the Zulu tribe, Sawubona, which literally means I see you; you are important to me and I value you when leading change initiatives and innovations.  Sawubona reminds us to be aware of other people's needs and to give importance to individuals in a group.  As you mentor and lead others through change you will learn the behaviors leaders can expect to see when leading change while gathering strategies to meet the needs of those behaviors as well as cautions to be mindful of.
Speaker: Kathy L. Myles
Selecting Culturally Relevant Literature for Children
One of the issues Librarians confront every day is what to purchase. Building a culturally relevant collection takes time and money. In this session, we'll examine some of the authors, illustrators and titles that have been added to the Hawthorne Elementary School collection. While looking at the titles, we must remember that some books are "mirrors" that let us see characters who have experiences and lives like our own; some books are "windows" that let us see the lives of characters whose experiences are different from ours. This combination lets the reader feel understood and also lets them develop an understanding of what is different.
It is especially important that our children are able to see themselves reflected in the literature they find in their library. Looking at publishing data gives some hope, as there are more BIPOC authors and illustrators being published every year, but the percentage of titles is still woefully small in comparison to the total number of books published each year.
Speaker:
Supporting Healthy Families: Black Communication
Our workshop helps providers confront racist presumptions by addressing cultural influences that impact care and will help providers work towards more anti-racist approaches by increasing their understanding and intersectional linguistic skills . 
Speakers: Jalateefa Joe-Meyers, Wanda Smith
The Queens Table
The conversation entrée for the session experience will offer nourishing thought and positive perspective of the black female narrative. This affinity space is designed as one of reverence, reflection and inspiration for Queens to share their stories of self-care, life lessons, and words of wisdom of what it takes to wear their crowns with grace and pride.  
The Table is set with the 42 principles of Ma'at, the Nguzo Saba principles, and Iyanla Vanzant's Twelve Commitments of Faith to nourish the soul, raise the spirit, and honor self-love.      
The goal of the experience is for participants to: 
learn, grow and keep rising to their personal best

stand tall in self-efficacy to reach one to teach one

digest messages of self-worth

identify ways to transform thoughts and beliefs

how to cultivate life patterns to serve as role models and influencers
Feel free to wear a crown and bring along a young Queen of Tomorrow. Special prize give-a-ways.  
Speaker: Dr. Chrishirella F. Warthen-Sutton
Using African Textiles in the Classroom to Increase Black Achievement and Self-Esteem
Description: Coming soon
Speaker: Kyna Clemons
Wisconsin's Model to Inform Culturally Responsive Practices and our work with the Juvenile Justice Education System
In this session, we will explore Wisconsin's Model to Inform Culturally Responsive Practices and our journey to make the Model actionable for educators in jails, detention centers, and prisons. We will work to provide enough of a context of our own journey with the Model that participants can start their our action steps to building a more culturally responsive instructional practice in their own settings.
Speakers: Kyle Peaden, Chrissy Thuli
You're a Star! Celebrating Black Scientists with PBS Wisconsin
Want to learn more about Black Space Scientists, PBS KIDS, and participate in a hands-on, building activity? Join Mouna Algahaithi from PBS Wisconsin as she leads families together through an interactive workshop. We will read together, watch a brief PBS KIDS episode related to the theme, and build a spacesuit for our own stuffed animal while celebrating the accomplishments of important Black science figures! Make sure to bring your little one(s) and your favorite stuffed animal along for the mission!
Speaker:
Who We Are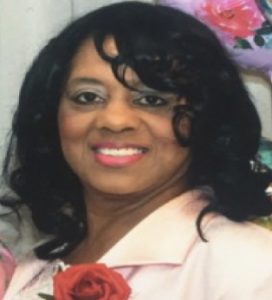 Andreal Davis is a wife, mother, grandmother, daughter, sister, cousin, aunt, friend, and the Statewide Culturally Responsive Practices Coordinator in Wisconsin. She is also CEO and Founder of Cultural Practices That Are Relevant Consulting Firm whose signature event is the annual Black History Education Conference. She received a bachelor's degree in elementary education in 1986 and a master's degree in curriculum and instruction in 1995 from UW–Madison. Davis also holds a certificate in educational administration from Edgewood College in Madison, Wisconsin.
Convinced of the importance of family and community in a child's education, Davis has been instrumental in forming family-school-community relationships ever since she began teaching in 1986. She has served in various capacities in the public education arena including but not limited to an elementary educator, Title I reading instructor, parent involvement coordinator, instructional resource teacher for cultural relevance, assistant director of equity and family involvement, and the nation's first director of African American student achievement with the Madison Metropolitan School District in Madison, Wisconsin. She was formerly co-director, along with her husband, Arlington, of the African American Ethnic Academy, an academic and cultural enrichment program that convened on Saturday mornings. As a product of the research she did while serving as co-director at the African American Ethnic Academy, she was propelled by her own three sons and countless other under-served children across the country and devoted her life's work to researching best practices and models around Culturally Responsive Practices that speak to the unique identities and world views of children.
Reflecting on her own educational experiences as a child and those she has had as a classroom teacher and mother, she has held deeply in her heart the people, purposes, and passions that have shaped and profoundly impacted her in becoming the educational leader she is today. Many of these experiences remain in her institutional memory and call her to create and share this work through publishing books, developing curriculum, and consulting work across the nation. Included in this repertoire of tools and resources are a professional development model called "Cultural Practices That Are Relevant" (CPR) that supports and strengthens Culturally and Linguistically Responsive Teaching.
Most recently, she has published her first culturally responsive children's book called, "Dreaming In Ethnic Melodies" that shares the hopes and dreams she has held for her own three sons. She currently serves as Wisconsin's Statewide Culturally Responsive Practices Coordinator at the Wisconsin Response to Intervention Center where she, along with a team of colleagues, trains practitioners across the state of Wisconsin and nationally from a model she co-created called the "Model to Inform Culturally Responsive Practices" that focuses on what it means to be culturally responsive starting with self and moving that work across an entire equitable multi-level system of support.
As a result of this work, Davis has received various awards. She was the recipient of the NBC 15 News Crystal Apple Award (2000), UW–Madison Lois Gadd Nemec Distinguished Elementary Education Alumni Award (2004), Order of the Eastern Star Mother Full of Grace (2004), Milken National Educator Award (2004), and the YWCA Woman of Distinction Award (2013).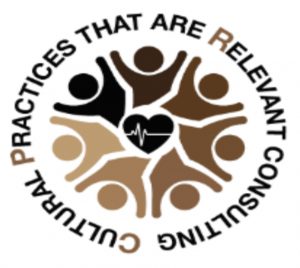 At Cultural Practices That Are Relevant (CPR) our work focuses on "Breathing New Life Into Our Instructional Practices and Children."
In an effort to promote, honor and protect the wealth of Black educational practices and promote increased racial identity and achievement in Black children, Cultural Practices That Are Relevant is a national education consulting firm that provides culturally relevant conferences, coaching, workshops, curriculum development, and public speaking to early childhood, K-12, and higher education institutions across the United States.
We strive to draw from our highest order models and traditional ways of being and knowing to bring the best that we have to offer by mobilizing and sharing research based best practices and models that exist across the country. In doing so, the foundation of our work will be to learn from the past to create the future, Sankofa, and come together in a way that demonstrates the philosophy of Ubuntu—"I am because we are"—to make and take action toward closing achievement, attitude, and opportunity gaps that will allow our children to see and be the highest order model of their "possible selves."
Our signature event is the annual Black History Education Conference, now in its third year, with an ever-increasing number of participants across Wisconsin and wider growing participation across the United States. Our 300-plus past attendees have included:
PK-16+ Educators: Early childhood representatives; K-12 school personnel; and higher education institutions including Edgewood College, UW–Madison, UW–Eau Claire, and UW–Whitewater
Church Members and Community Organizations: Urban League of Greater Madison, Overture Center for the Arts, Wisconsin State Historical Society, and more
State Officials: State Superintendent Carolyn Stanford Taylor, Dane County Executive Joe Parisi, UW–Madison Interim Chief Diversity Officer Cheryl Gittens, and representatives from the Wisconsin Education Council
Nationally-known Education Consultants: Dr. Gloria Ladson Billings and Dr. Mahalia Hines, mother of the Grammy award winning actor/performer Common
Another goal of Cultural Practices That Are Relevant is to bring people together to share what we know will change the data that places Wisconsin among the lowest on the Department of Education and NAEP lists in graduation rates, reading scores, standardized math scores, out of school suspensions, prison rates, experiencing poverty, health disparities, and other areas for Black students and families who call Wisconsin "home".
If you have a purpose for which you can believe, there's no end to the amount of things you can accomplish.

Marian Anderson
Past Black History Education Conference Links
Contact
If you have questions about the 3rd Annual Black History Education Conference, please email PLACE Conference and Event Planning Services at conferences@education.wisc.edu.