The Drum Power Process
Drum Power Fits School Needs
We work with your staff to tailor the Drum Power experience to meet your needs. Together, we collaborate to determine goals for Drum Power and identify outcomes that are most important to you. We assess the resources and equipment already available at your site, identify specific developmental needs of all participants, share possible lesson plans and assessment strategies, and explain requirements for successful implementation.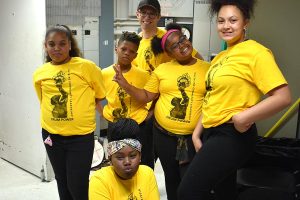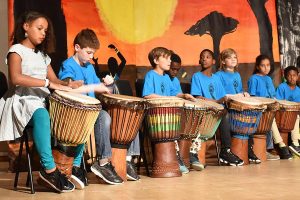 Materials & Facilities Needed for Drum Power
Instruments

West African-Djembes: One per participant and two dunduns
Afro-Cuban Congas: One per two participants, claves, cow bells, palitos
Brazilian-Surdos: One repenique, one timbau, agogo bells

Room to accommodate participants, instruments, and chairs
Storage space for instruments and materials
Chalkboard
Music Player
Journal/Notebooks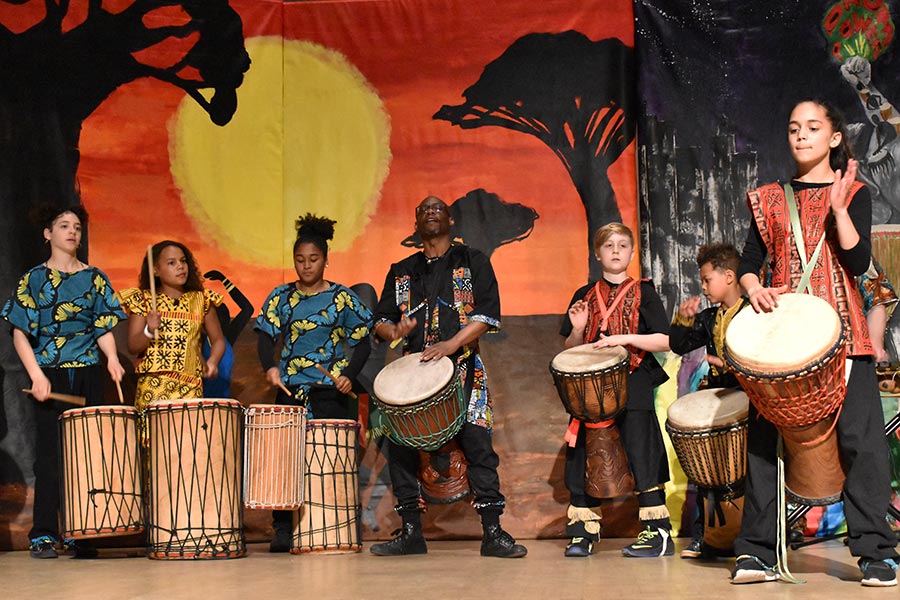 Drum Power Numbers
Drum Power is a youth leadership program. Young people get an opportunity to learn West African Traditional, Afro-Cuban and Afro-Brazilian drumming. They also learn the cultural/historical significance to build self-esteem and self-confidence. They learn through discovering the rewards of discipline, teamwork, creativity, responsibility and self-respect. These elements are the foundations of Drum Power. The outcomes are respect for others, leadership, and positive contributions to the world.
41 41 Schools & Community Centers
3360 3360 Student Musicians
17 17 Years in Production

Events Search and Views Navigation
No matching events listed under Drum Power. Please try viewing the full calendar for a complete list of events.