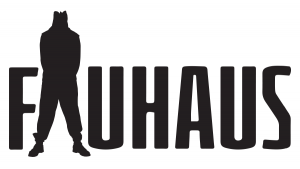 How FauHaus Works
FauHaus participants collaboratively design, produce, and install a public art exhibition which engages racial disparities through the lens of equity and diversity. The exhibition uses photographs, prints, drawings, and painting. Self-expression is conveyed through the documentation of individual and collective identities and disparities.
Skill development emphasizes cultural and creative competencies including the following skills:
the ability to recognize biases and barriers
the making of endless visual representations of culture
the effective use of art to promote social justice
FauHaus partners with The Neighborhood Intervention Program (NIP), a program of Dane County Department of Human Services. These partners offer community-supervision and intervention for court-involved teens, providing additional structure to ensure that enrichment opportunities remain available to their participants.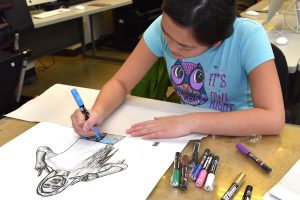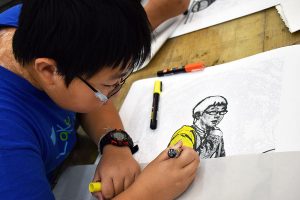 How FauHaus Integrates with UW–Madison Curriculum
FauHaus integrates community-based learning within a three-credit semester-long class. Course materials including films, audio-recordings, and texts are integrated into the weekly labs, providing a space for discussion and reflection. The course materials are engaging for the youth participants as well as the UW–Madison students who are designated as peer learners, offsetting differentials in power and privilege. The UW–Madison students carry a full three-credit course load of readings and assignments.
FauHaus Activities
Labs begin with shared food, informal conversation, and relationship-building exercises. These activities engage participants and create a sense of community. All FauHaus projects are collaborative and offer multiple points of access by accommodating a variety of interests, skills, and learning styles. Participants use photography, painting, production, and performance to explore their ideas through projects that address the experiences of teen participants and connect them to community resources.
Community-based learning is closely integrated with discussions of course materials including:
These integrated discussions ensure intellectual, philosophical, and critical thinking.
Mask Off - FauHaus Initiative
The Bubbler, in collaboration with the Neighborhood Intervention Program and FauHaus, presented an art exhibition by Madison youth. "Mask Off" brought together UW–Madison staff, Teen Bubbler, and teenagers of greater Madison to celebrate identity, alter egos, and human complexity. Based on 15 weeks of workshops with diverse artists, the project emphasized the multivocality and diversity of youth who are often at the forefront of the nation's friction. The art, made by youth artists, tells stories about the multiple facets of self-imagination versus determination by society. The alter egos that the teens developed reflect their adaptation to the challenges that they encounter in their environment.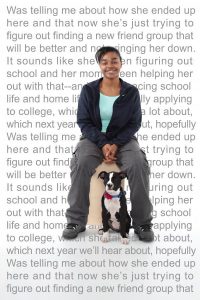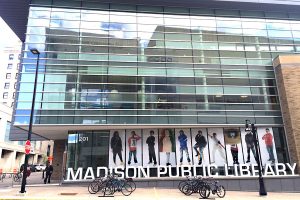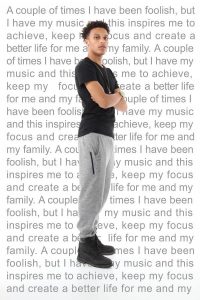 FauHaus Team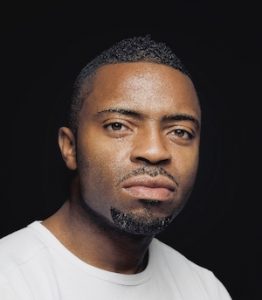 Faisal Abdu'Allah
Director
FauHaus Numbers
Strong Collaboration with the community
FauHaus fills a gap in UW–Madison service-learning placements by offering, in conjunction with Making Justice, an established community-based learning program that has annually served over 200 teens under the supervision of Dane County Juvenile Detention Center.
200 200 Youth Participants
6 6 Student Service Learners

Covid-19 Update
All of our virtual programs will be running as planned. We are following UW–Madison campus policy regarding in-person program cancellations. Please check the UW-Madison COVID-19 website for updates. 

Upcoming Events
Events Search and Views Navigation
There were no results found.