Covid-19 Update
Thank you for your support of Whoopensocker, a program of the UW Community Arts Collaboratory. We are currently taking all of our scheduled performances online! We are proud to share the stories of Madison's young people in exciting digital formats. This decision is aligned with current UW-Madison plans and response to COVID-19. Premiere dates for online performances are to be determined; we're working quickly to establish platforms for sharing young peoples' stories. We appreciate your patience during this time. Follow us on Facebook or Instagram for updates.
Creative Process
Part One: The Whoopensocker team of teachers come into the classroom!
Our team of teaching artists will come into your classrooms for a six-week session meeting once a week for 90 minutes. A team of three senior teaching artists and one or two apprentices spend the session with the students, exploring different aspects of dramatic structure and creative writing. The children are introduced to improvisation games and given the chance to act out the group stories with guidance from the teaching artists. Then they are given notebook journals and instructions before breaking into small groups to begin creating more stories together with the Whoopensocker team. Each week, every student will have helped to build at least one original story that they perform for the rest of the class.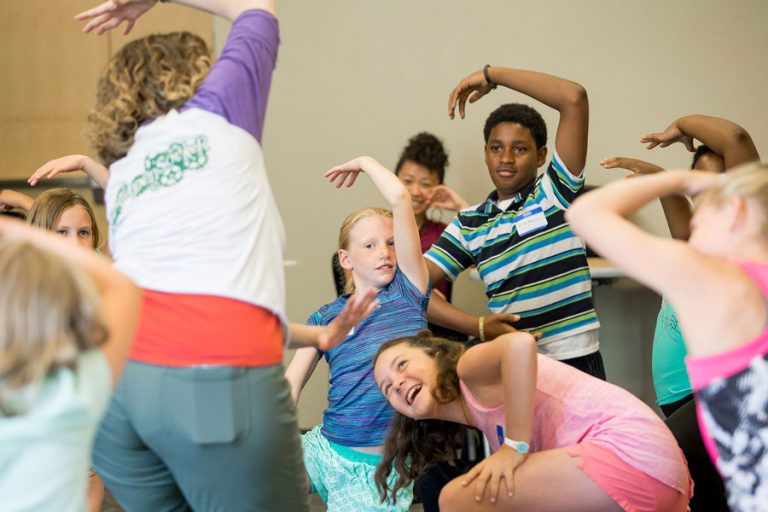 Part Two: The students' creative writing becomes a show for the whole school!
No Tickets required. Whoopensocker and Theatre LILA actors come together and create a vaudeville-style, sketch comedy performance of the students' writing. They gather the childrens' journals and begin the process of selecting the pieces that will become your school's Whoopensocker SHOW! About two weeks after the last classroom session, we come into your school's auditorium and perform for the whole school. The students are applauded for their work as the actor's take the stage and perform a 60-90 minute sketch show. Students' voices are recognized and their creativity is validated when professional actors perform the student-written show. It is a fantastic culmination of their creativity celebrated with students and staff.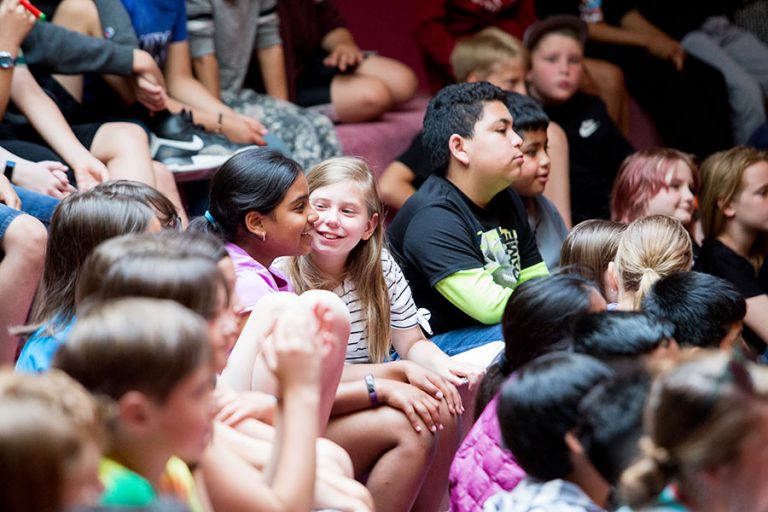 Whoopensocker Numbers
8 8 Schools & Community Centers
500 500 Student Art Makers
6001 6001 Original Stories

Covid-19 Update
Please refer to the following website for updated information about plans and response for COVID-19 (coronavirus): https://covid19.wisc.edu/
At this time, we are optimistic that programs will continue as planned unless otherwise noted. If there are any changes to the status of a program, registered attendees will be contacted individually.

Events Search and Views Navigation
April 2020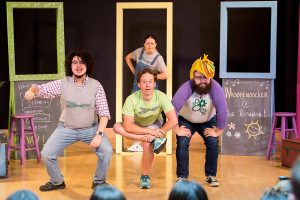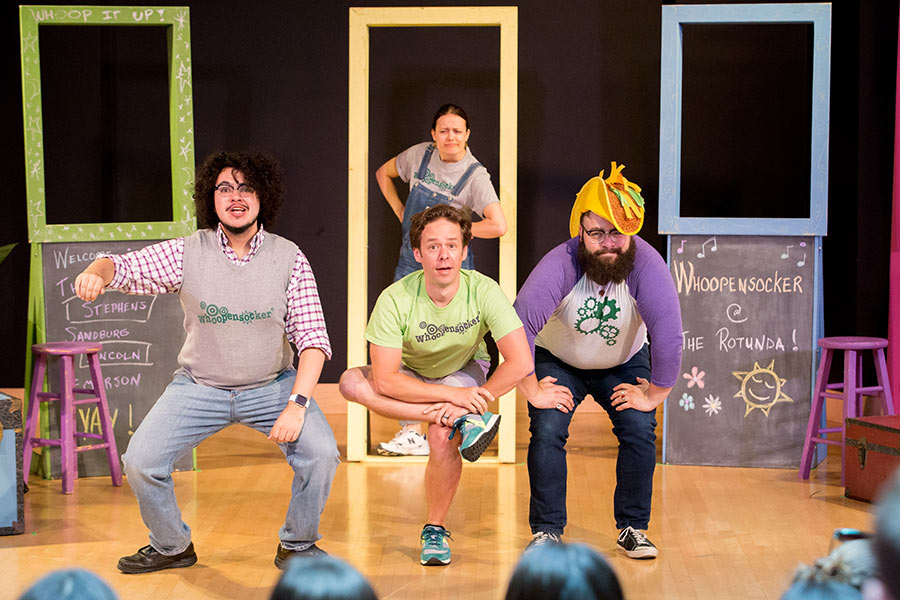 Join students and staff at Stephens Elementary School for this fantastic celebration of student creativity!
Find out more »
May 2020
June 2020
+ Export Events