Why did we change from EOP to PLACE?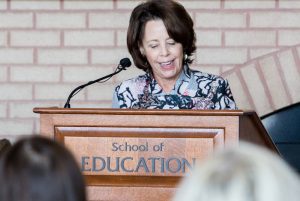 You may have heard of the office of Education Outreach and Partnerships (EOP), which was home to some of the School of Education's signature K12 learning experiences and teacher professional development including The Greater Madison Writing Project, Rise Up & Write, and Whoopensocker.
Dean Diana Hess along with Associate Deans Richard Halverson and Julie Mead felt that there was a larger mission not currently being served within EOP as well as a broader audience that could benefit from all that the School has to offer. In order to live out that mission, PLACE: Professional Learning and Community Education, was created to serve as the outreach office for all ten departments in the School, spanning arts, health, and education.
What makes PLACE different from other professional learning programs?
While other schools of education offer summer learning opportunities, the vast majority of them are geared toward teachers and administrators looking for professional development. While PLACE has always served educators, and will continue to do so, it now has the ability to reach a broader community. Those who are curious, the perennial students of the world, will find a home in one of the programs within PLACE.
As PLACE Director Rebecca Dopart puts it, "There is no other school of education outreach department as diverse in scope and interest area as ours."
How does the new logo better reflect our work and programming?
Using a series of design thinking workshops, PLACE staff helped create a set of visual mood boards that were used by the design team as a reference for the new brand. Our design process included industry and competitor research, internal stakeholder interviews, and the creation of a value proposition canvas for PLACE's audiences.
The logo graphic uses a universally recognized location icon—the map "pin." Surrounded by a colorful set of stylized conversation bubbles, it suggests the dissemination of vibrant ideas from a source—just as PLACE itself represents the Wisconsin Idea in action.
What kind of learning experiences will come from PLACE?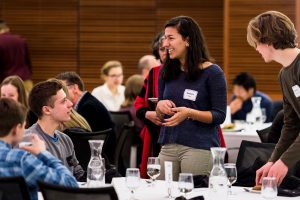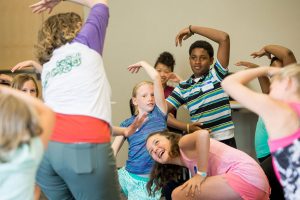 PLACE has already become the home to innovative programs like Summer Arts Studio, an intensive week-long residency where adults can study with UW–Madison Art Department faculty. Participants can learn a new craft or do a deep study of art that they already practice. Neither a professional development nor a program geared toward high school students, Summer Arts Studio is emblematic of the kind of programming that PLACE will offer.
In the coming months, PLACE will add Directors of Education and Health to its team. In addition to established PLACE programs, the new directors along with the Director of Arts will be creating new programming. Check our website often to see our latest offerings!
Where can I learn more about upcoming events at PLACE?
Our events calendar is continuously updated with K12 Professional Learning, Arts, and Health Programs, as well as Online Courses. Each calendar event includes a link to registration information.  View Our Events Calendar
You can also find us on Facebook. Search for "Professional Learning and Community Education – PLACE, UW–Madison."  View Our Facebook Page
Stay up-to-date with all the latest programming from PLACE by joining our email list.