This one-day workshop features presentations on a variety of topics related to distance running. Topics include biomechanics, nutrition, running performance, coaching runners from high school to college, and more.
This year's event features renowned researchers including Sandra Hunter, Stella Volpe, Elizabeth Chumanov, Steve Myland, Rodney Dehaven, and Tim Hacker with a keynote presentation by Sean Hartnett.
Who Should Enroll?
Anyone who wishes to gain a deeper understanding and insight into the science behind the training, including but not limited to: Coaches, competitive runners, recreational runners, physical therapists, athletic trainers, researchers
When: July 30, 9:00 a.m. – 5:00 p.m. CDT
Where: Health Sciences Learning Center, Madison, WI
Program Fee:
$75 until July 8
$100 after July 8
$25 for students
Lunch is included
This is an accordion element with a series of buttons that open and close related content panels.
Subscribe for updates about the Science of Running Workshop
SESSION DESCRIPTIONS
Are running-related injuries preventable? What are the correctable biomechanical faults associated with common running-related injuries?–Liz Chumanov
Unfortunately, most runners at some point in time will experience an injury. Liz will review the current evidence for the risk factors associated with injury and whether we can predict injuries in the first place.  She will also cover how we can use running form modifications and drills to treat some common running-related injuries.
Attenuating Shin-splints and Stress Fractures:  A Practical and Practicable Approach–Steve Myrland
Participants will explore ideas (with demonstrations) for minimizing lower extremity issues in runners while improving performance. Steve will explain that it is possible to address the causes of shin splints and stress fractures holistically. Participants will also learn that they can improve functional, tri-planar strength above and below their vulnerable areas using inexpensive portable mini bands with minimal pre and post-training time. 
Development of Collegiate Distance Runners–Rod DeHaven
This session will focus on the development of moderately successful high school distance runners into regionally and nationally successful collegiate athletes. The topic will explore the traits displayed by those athletes in during the recruiting process to the training through their university experience.
Food-based Supplements for Performance–Stella Lucia Volpe
Food-based supplements will be discussed, such as turmeric, capsaicin (chili peppers), beet juice, tart cherry juice, and others. These foods, in general, have anti-inflammatory effects, and some have been shown to improve exercise performance.

KEYNOTE: The Geography of World Record Marathons–Sean Hartnett
Professor Hartnett has developed three different types of products to track the geography of the marathon. The first is a technical map that details many geographical components of the course route, from the location of aid stations to the lay of the land as portrayed in an elevation profile. The second is a, How the Race Was Won graphic that incorporates maps, photographs, narratives, and pacing data and graphs to provide a detailed documentation of the competition. The third element is a pace display system that provides the lead runners with real-time race splits and projected finishing time.
This presentation focuses on the last ten marathon world records, including three women's and seven men's standards dating back to 2003. These world-record efforts are measures of the cutting edge of human performance. For the most part, these records don't happen by accident. They are targeted efforts blending vigorous and pace-specific training with on-course performance. The geography of each world record will be detailed, and patterns amongst the ten records will be explored.

Running Performance in Men and Women:  What's the Difference?–Sandra K. Hunter
Men are faster than women in running performance due to physiological and anatomical differences between the sexes. This presentation explores factors contributing to the sex difference in distance running performance, focusing on the marathon. Specifically, she will highlight: 1) the physiological and anatomical sex differences responsible for the sex difference in running performance; and 2) other factors, including sex differences in participation levels, age, pacing strategies, and running shoes, that influence running performance in both men and women.
Lodging
UW Residence Hall: Phillips Hall
Address: 1950 Willow Drive | Madison, WI 53706
Distance from Venue: 1.0 Mile
Rate: single occupancy $69.00/night | double occupancy $44.00/person/night
Cut-off Date: July 16, 2022 or until filled
To make a reservation with University Housing, please visit the housing portal.
Once at the portal, volunteers will create a login by clicking "Register here." Once registered and logged in, navigate to (Book Your Stay) at the top of the page and select "Summer Guests: Overnight Reservations." On the following page, navigate to the group "The Science of Running Workshop" and click "Select" to begin the reservation process for securing a room.
Guests will not make payment at the time of reservation. An email will be sent to guests three weeks prior to the program start date with payment instructions.
Thank You 2022 Sponsors
PLATINUM LEVEL

GOLD LEVEL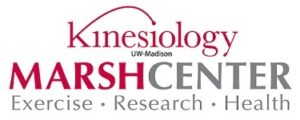 Are you interested in supporting the 2022 Science of Running Workshop? We have various options available to reach an anticipated attendance of 100 running endurance athletes, their coaches, and community runners. All sponsorship levels include acknowledgment on the conference website, opening slides, and in the attendee welcome email and on-site packet.
To learn more, please view the 2022 Sponsorship Opportunities document.
Science of Running Testimonials
I loved the diversity of the speakers and topics!
Awesome! Your ability to get high-profile speakers is impressive. This will only grow year after year. Thank you!