No matter what we do from 9 to 5, we never stop learning. But we rarely make the time to direct our learning when it is not tied to a degree or a certificate. PLACE offers unique, community-based opportunities for adults to engage in educational programs rooted in the UW-Madison School of Education's research and expertise. From Summer Arts Studio to Arts Integration training, you will find diverse, cultural experiences to enrich your inner-student.
Our Lifelong Learning programs provide transformational learning experiences for a diverse audience of participants. These noncredit offerings in education, art, and health allow you to develop skills while building community among like-minded colleagues.
These are just some of the Lifelong Learning programs coming up in the next year:
Summer Arts Studio
Wisconsin Arts Integration Symposium
Play Make Learn
With a wide variety of opportunities and more on the way, you're sure to find something that fulfills your inquisitive spirit in the Lifelong Learning programs at PLACE.
The Wisconsin Arts Integration Symposium is designed for teachers, teaching artists, and community educators.
Play Make Learn provides hands-on workshops that engage the audience in cutting-edge learning science ideas and experience.

Events Search and Views Navigation
January 2020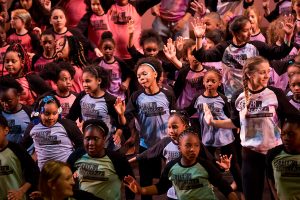 The Wisconsin Arts Integration Symposium is committed to empowering and supporting educators to use arts integration for enhancing their classroom experience.
Find out more »
June 2020
August 2020
+ Export Events
Get the Latest Updates in Lifelong Learning