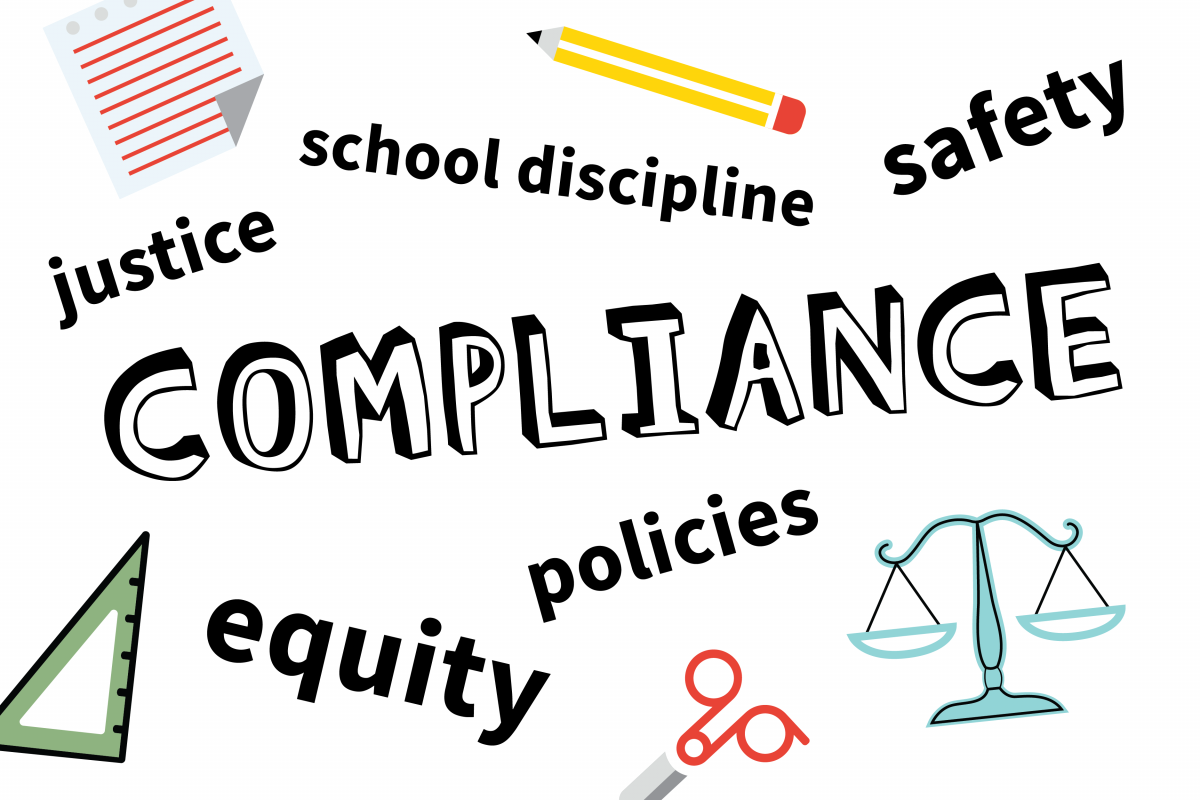 Data on the disproportionate punishment of Black students is all too easy to find. Inequities in punishment exist in school districts throughout the country. However, educators and administrators can take immediate action to improve disciplinary policies and practices in classrooms and school districts. The process of reshaping discipline in schools is a holistic one, requiring everyone to make the effort to reduce disparities. This topic was the focus of the last Real Talk for Real Change event, Addressing Inequities in School Policies, Policing, and Discipline Practices. This symposia series was created in partnership with the University of Wisconsin–Madison School of Education's Offices of Equity, Diversity, and Inclusion (OEDI) and PLACE. The series is open to the public and focuses on the critical issues of racial justice in education by centering the voices of UW–Madison scholars of color and community members. Educators, researchers, and community experts outlined several strategies for providing safer, more caring learning environments for students. 
"Educators are often not asked to think as deeply and critically about questions and issues of discipline as they are about questions and issues related to the curriculum and teaching," Decoteau Irby, a Professor in the University of Illinois at Chicago Department of Educational Policy Studies, said. "These things are intrinsically linked; they aren't mutually exclusive."
Be Aware of Different Types of Discipline 
Irby said there are three types of discipline orientations: 
Compliance 

Relational 

Interest-based 
These three types often exist in one school but are applied differently across groups of students.
"I don't think of discipline [as] necessarily a bad thing," Irby said. "It becomes a problem when we discipline different populations and different students in different ways to achieve different kinds of ends for different students."
Irby explained that compliance orientation is overwhelmingly applied to Black and brown students. 
"This is really about establishing and maintaining order and control," Irby said. "Demanding obedience to authority, cultivating the kind of positive and negative reinforcements that are going to get students to do what authority figures want them to do." 
Relational orientation is about building and nurturing relationships, and interest-based relies on cultivating and supporting learning by keeping the group engaged and interested. 
For students to experience equity in discipline, relational and interest-based orientations must be applied to all students.
Create an Action Plan
Corey Saffold is the Director of Safety and Security at Verona Area School District. He remembers the Anti-Drug Abuse Act of 1986 and its effect on schools. It often meant minor trouble and few arrests for white teens but more arrests and felonies for Black students. 
"One of the beauties of being a police officer is you do have discretion," Saffold said (he was a school resource officer at the time). "I had to make a conscious effort not to contribute to [the inequity in punishment created by the Anti-Drug Abuse Act]."
He recommends other officers in schools make the same effort, too. If you're an administrator or teacher, Saffold said calling the police can escalate a problem, as they can lean toward more punitive measures for Black and brown students. Saffold said schools can create criteria for educators to follow regarding when or how police should be involved. He does not think students should be charged.
"My philosophy of… policing in school is that it starts with education," Saffold said. That can mean a couple of things: educating students about the trouble they can get in for having drugs, for example. And simply keeping kids in the classroom to learn, which leads to the next strategy. 
Keep Students In The Classroom 
"The more a student [is] out of the classroom for different disciplinary measures or discipline-heavy policies, the closer they are to the criminal justice system," Saffold said. 
Keeping a student in the classroom can be a challenge, but educators must both manage and engage students to help them be successful in school. One way to do this is to create a response team. 
This team can be made up of a school counselor and the student's other teachers, for example. They can respond to a classroom situation to help with conflict or disruption by redirecting student(s) to another classroom or using other measures instead of simply kicking the student(s) out of school. 
Refocusing students is not punitive and can keep them on the path to completing their education. 
Use Humanizing Approaches
Approaches to social-emotional learning, culturally responsive teaching, positive behavior intervention systems, and restorative justice all lead to cultural transformations in schools. 
Gloria Reyes is the President of the Madison Metropolitan School District (MMSD) Board of Education. She said that the district is looking to strengthen its restorative justice practices. For example, MMSD allows for meaningful alternatives to suspension. Over the summer, a vote passed to remove police officers from four MMSD high schools.
"We are really looking at our policies, and procedures, and our practices around safety and belonging, and bringing a positive school culture and climate," Reyes said. 
The panel talked at length about ensuring schools are spaces that are humanizing. 
Kevin Henry, a professor at UW–Madison in the Department of Educational Leadership and Policy Analysis, said schools can do this "by focusing not only on the child, which is usually what we do, but focusing on the larger context and the structures that shape and animate education. Henry added, "This is where I think restorative justice really becomes a central aspect of what we can be doing and what we might be considering to do for schools."
"Restorative justice… is really a process that is about addressing harm, it's about healing. It's about how do we create new relationships that are often predicated on care and empathy? And it really focuses us not as though this is a single method, but rather an organizational shift that's required in schools to restructure them to be places that are safe and ultimately places that are worthy of our children."
Ashley White, a professor at UW–Madison in the Department of Rehabilitation Psychology and Special Education, spoke about disparities concerning students with disabilities. She's a former special education teacher and advocate for special education. 
"There is a parallel history behind the invention of our special education system," White said, referencing how drug laws have affected Black and brown students disproportionately. "And one part of the pathway towards equity must be exposing that history further of that system, and intertwining the histories of race and disability in order to understand a bit more of the whole picture." 
White said previous policies and practices show the links between race, disability, special education, and disparity. She said ignoring the inequity used to create previous policies means repeating this conversation and this work since nothing will change.  
Doing the work and doing it right takes an immense amount of effort. But it is very doable, and these strategies can help educators make a plan for how to move forward. 
"It takes a lot of time and resources to do these things well," Reyes said. "Relationships are at the center. [They are] at the heart of what works, and building a community and relationships takes a long time."