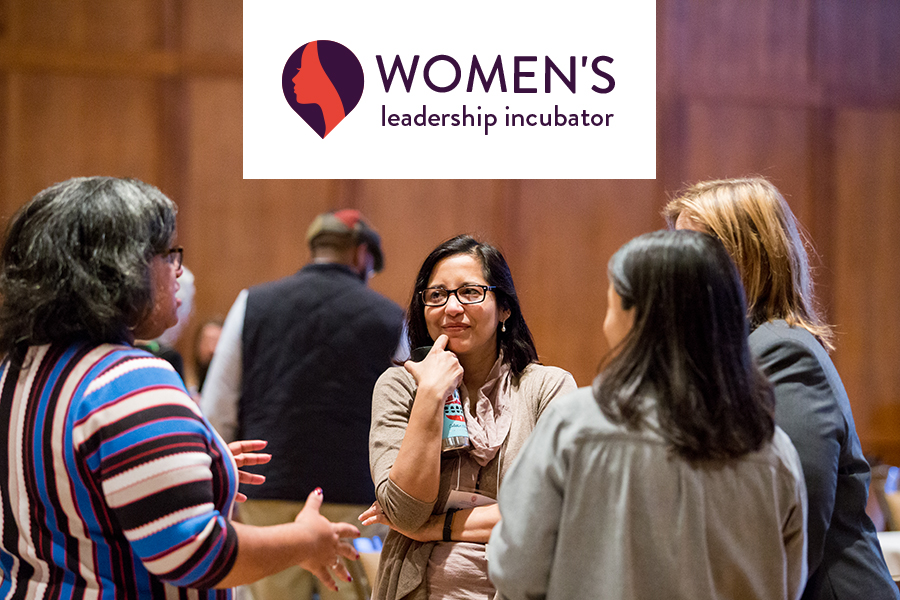 [Scroll to the bottom to check out the videos of each Feminist Fireside Chat as they are uploaded.]
Cool women, hot topics.
It's a cool tagline. But the University of Wisconsin–Madison Feminist Fireside Chats hosted by PLACE are more than a tagline—they're a vehicle for change.
Women have faced economic inequality, voting disparity, and more for years. The current COVID-19 pandemic has pushed some of these issues to the forefront of the education realm as we see female K-12 educators facing a higher burden of caregiving and emotional labor than their male counterparts.
"When the pandemic came to a head in the United States and it was clear that schools were going to physically close and move to virtual instruction, I thought about myself as a teacher," program creator and PLACE Program Coordinator Sarah Odell said. "I thought about how every day I would wake up and look forward to being with my students, talking about literature and writing. Then, as I started talking to my friends who were still teaching, I could see how much emotional labor they were doing in their schools."
A friend was checking in on colleagues, a task outside of her role. Another was having one-on-one meetings with students.
"One thing was universally true, and that was that it was women who were doing all of this emotional labor," Odell said. "I wanted to give all of these educators the opportunity to come together in a space where they could process that and also think about the kind of institutional change that they want to see after the pandemic ends. While we are all in mourning that the fall will not be the same, there is also an opportunity to demand structural change to better support teachers and students."
A solution
The Feminist Fireside Chats are a prelude and a part of the Women's Leadership Incubator, a new program from PLACE designed to serve as a launchpad for the next, most diverse generation of K-12 school leaders—coming in July 2021.
During the online chats, topics related to empowering educators will be explored.
"The Feminist Fireside Chat series will be of interest to anyone who is interested in resilience, growth, and transformative change that draws on the lived experience and wisdom of teachers," said Lori DiPrete Brown, founding Director of the UW–Madison campus-wide 4W Initiative (Women and Wellbeing in Wisconsin and the World), and Associate Director for the UW–Madison Global Health Institute.
"I am hoping that by turning attention to the wellbeing and support of teachers as a matter of right and as an end in itself, we can make life better for teachers and, in so doing, make education systems better for everyone," she continued.
The first Feminist Fireside Chat hosted in May focused on the issue of women in education having to not only work a full-time job outside of the home but also serve as a caregiver in the home, a role that is disproportionately held by women.
June's chat will be an interactive discussion, titled, "Feminist Leadership, Education, and the Future—Can We Build Back Better?" Brown is one of three speakers, and attendees can expect to find both solace and solutions.
"The Feminist Fireside Chats will improve the lives of attendees in two ways: one, it gives them the opportunity to connect with other women leaders in education (they're all leaders, whether or not they have that title) across the nation and the world, and two, it is giving them the chance to have some control by thinking about change that they could create in their schools," Odell said. "In a time where it feels like we have no control over what is happening, feeling like you can plan and think strategically is a wonderful respite from the collective chaos."
The value of education during the pandemic should not be understated.
"Our investments in education provide so much value—it's always been hard to measure because the fruits are long term," Brown said. "But now, with the COVID-19 crisis, we are realizing that schools provide critical infrastructure to support everyone, including vulnerable communities in times of crisis. We need to remember this when the immediate crisis wanes and make the right investments in education so that we are ready for resilience in the face of the next challenge."
A new wave
It took decades until women were granted the right to vote in America. Odell is taking action to speed up reaching equality in the classroom.
"In summer 2021, we will welcome our inaugural cohort of the Women's Leadership Incubator," Odell said. "Sarah Klein [Executive Director at PLACE] and I will use the lessons we have learned from the Feminist Fireside Chats to think both about how to create community in a virtual environment but also what kind of curriculum needs to exist so that gender diverse leaders can build capacity to serve schools and districts. The feedback that we have gotten is that women want access to a female network and a mission sensitive approach to leadership."
Feminist Fireside Chat Videos
Feminist Fireside Chats: The Second Shift
Our first Feminist Fireside Chat from May 2020 featured speaker Jennie Weiner, Associate Professor of Educational Leadership at the University of Connecticut and host Julie Underwood, Susan Engeleiter Professor of Education Law, Policy, and Practice and former Dean of the UW–Madison School of Education. This discussion concerned the additional burdens of working outside the home while also serving as a caregiver, a role that is disproportionately held by women.
Feminist Leadership, Education, and the Future
In this interactive conversation, DiPrete Brown and Dahlquist covered the topic of transformative feminist leadership and its relationship to the 4W Initiative, including time for writing and sharing. Next, Bintliff transitioned to a conversation about teacher wellbeing, bringing a necessary focus to the need for equitable structures for teachers and administrators as well as students.
Learn more and find the video here: https://place.education.wisc.edu/k12-programs/womens-leadership-incubator/feminist-leadership-education-and-the-future/
Choosing To Be A Socially Just Educational Leader
Meredith Hitchcock is a user experience researcher who focuses on technology for social impact. She is currently a Lead Experience Researcher at Airbnb's Research Studio, conducting research to guide the company's approach to social impact and inclusivity. Hitchcock was also the Co-Founder and Chief Operating Officer of the pre-arrest diversion startup, RideAlong, where she built software to provide first responders with real-time information so they could more safely interact with people experiencing mental illness and divert them away from jails and emergency rooms. Previously, Hitchcock was the User Experience Lead at the criminal justice reform startup, Promise; a Safety & Justice Design Fellow at Code for America; and she spent five years at Google.
Learn more and find the video here: https://place.education.wisc.edu/k12-programs/womens-leadership-incubator/choosing-to-be-a-socially-just-educational-leader/
Leading Through Uncertainty: Public Health, Social Inequity and the Return to School
Our final Feminist Fireside Chat, Leading Through Uncertainty: Public Health, Social Inequity and the Return to School, featured the 14th president of Wellesley College, Dr. Paula A. Johnson.
She is an innovator recognized globally for advancing, promoting, and defending the education, health, and well-being of women. This critically important work is deeply informed by her broad range of experience as a pathbreaking physician-scientist and educator who is an expert in healthcare, public health, and health policy.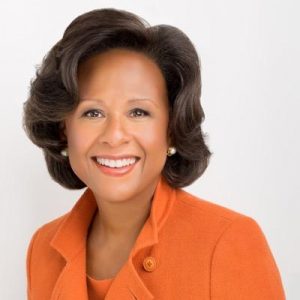 President Johnson has dedicated her scientific and medical career to furthering our knowledge of the biological differences between women and men. She has led the way in ensuring that research findings are effectively translated in order to improve health care for women and has used her voice to effect important changes in policy so that sex differences are included in research. By uncovering gender biases in these arenas and advancing science, she has helped transform how medicine is practiced and how research is conducted, touching the lives of countless women.
Currently, President Johnson is serving on Massachusetts Governor Charlie Baker's committee to reopen colleges and universities during COVID-19 and is leading a testing protocols workgroup as part of the committee's recommended four-phase plan.