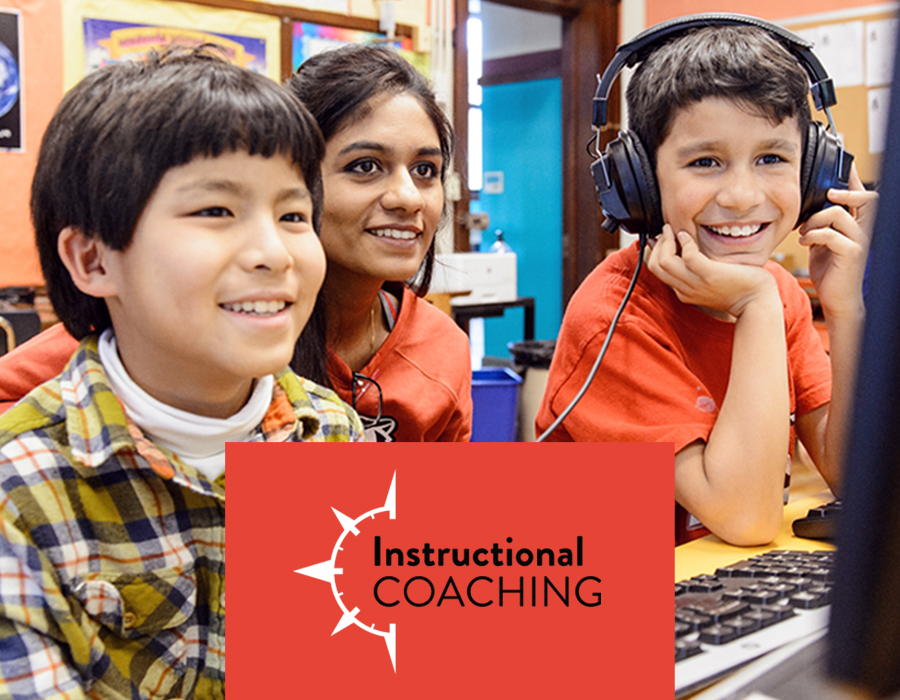 Since 2015, the Student-Centered Instructional Coaching Certificate Program has been working with educators around the world to build their capacity as instructional leaders.
Offered through PLACE, the program was originally developed in conjunction with author and educational consultant, Diane Sweeney, who introduced a new instructional coaching model that puts students front-and-center. The series of four fully-online courses was designed to provide instructional leaders with opportunities to grow their leadership skills while integrating knowledge and skills acquired throughout the Certificate Program.
This goal is met through job-embedded professional learning.
"Whether you're an administrator, consultant, or instructional coach, the scenarios, resources, and tools we offer encourage participants to think about their own professional context and how those tools and resources might work within that context. We want participants to think about what they have learned and how they will apply that learning," Instructional Coaching Program Coordinator Sandra Taylor-Marshall said.
Not only do you learn the necessary coaching skills, but the program allows you to tailor them to your unique role.
Those in the program learn how to work with colleagues and students.
"Working with adults and working with children are two very different things," Taylor-Marshall explained.
This program helps bridge that gap, providing opportunities to try out different strategies and approaches.
"To see coaching scenarios in action in videos and to have the opportunity to think about and practice different ways they might potentially engage with colleagues in their schools and districts is invaluable," Taylor-Marshall said. "We offer tools and resources for use in participants' professional contexts and then provide opportunities for them to try things out in the course. It's all about putting our students first."
"It also is a place for people to learn from other colleagues around the world. It is one of the ways we learn best. We engage with professional learning communities that include the instructors," added Taylor-Marshall.
The program is constantly evolving based on valuable feedback from course participants. This ensures the best possible experience for those in each cohort.
The first course in the program, Foundations of Student-Centered Coaching, kicks off the seventh cohort of the Certificate Program beginning July 5, 2020.
Participants in the Foundations course will be introduced to the Student-Centered Coaching model and the core practices that are essential to the practice. Participants engage in discussion, analysis, and reflection of these practices as they read about and observe them within coaching cycles: participants will also plan and develop materials for leading coaching efforts at their sites, a process that will continue throughout the Certificate Program. In addition to this asynchronous work, participants will also have the opportunity to engage with Diane Sweeney during two live webinars.
Past attendees have praised not only the quality of the experience but the benefits to their careers.
"Not only was my experience in this program invaluable for my development as a coach, but it also gave me an edge when applying for jobs," past attendee Liz Haske said of her interview with the American International School of Johannesburg. "When I interviewed with one international school, they told me that they specifically wanted to talk with me because of my involvement in the program."
You can learn more about the program and register for the Foundations course here: https://place.education.wisc.edu/k12-programs/instructional-coaching-opportunities/student-centered-instructional-coaching-certificate-program/