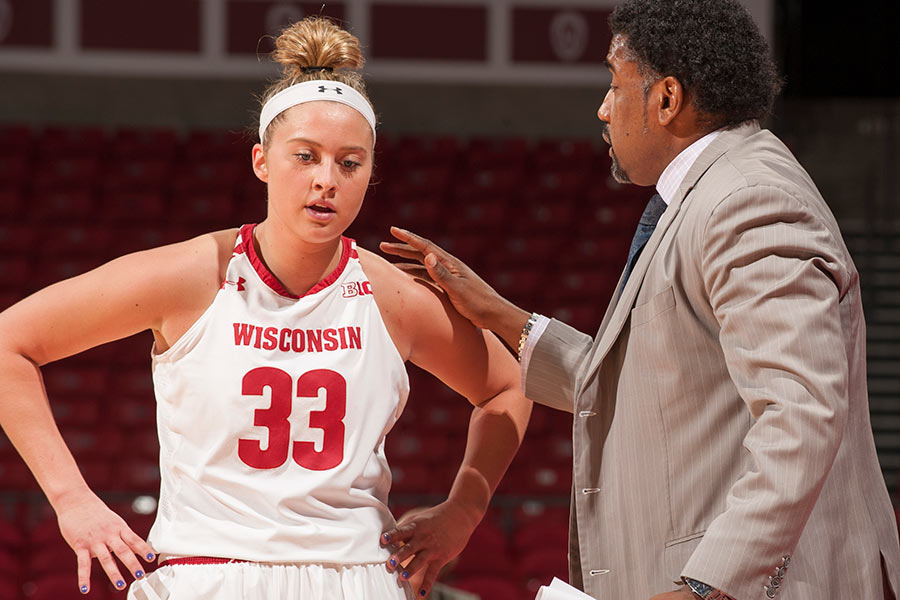 Being a coach is often about guiding athletes through physical and technical training as well as tactical instruction. But coaches do much more than that – coaches teach and lead.
The first annual Wisconsin Sports Leadership Summit invites those who are interested in coaching together for two days of learning about "master teaching" in the context of sport. Hosted by the University's School of Education and its Department of Educational Leadership and Policy Analysis, the Summit will include:
Keynote presentations from football coach Paul Chryst, Athletic Director Barry Alvarez, volleyball coach Kelly Sheffield, and other top coaches and athletes
Research briefs from nationally-recognized Wisconsin faculty experts on coaching and sports leadership
Opportunities to hear presentations from and engage with other top coaches, faculty, and sports leaders
The conference allows coaches to learn and reflect on creating environments that help student athletes become leaders and inspire one another.
The conference features a range of sessions around skill development techniques that Badger coaches use to bridge athletic and classroom success. Certificates of completion are available for participants seeking professional development credits.
You can learn more about our first-ever event taking place on May 29 and 30 by visiting our Sports Leadership Summit web page. The Summit is limited to 140 participants. Session topics and special experiences are listed below.
Session topics:
Skill development, training routines, and processes for all sports
Specific football, basketball, and volleyball strategies
Mental preparation
Organic team leadership
Using coaching to teach skills that extend beyond sports
Special experiences:
Learn from UW–Madison coaches, athletic directors, and other national high-level sports experts
Tour UW-Madison team facilities including the Kohl Center and Camp Randall Sports Center
Network at local, state, and national levels