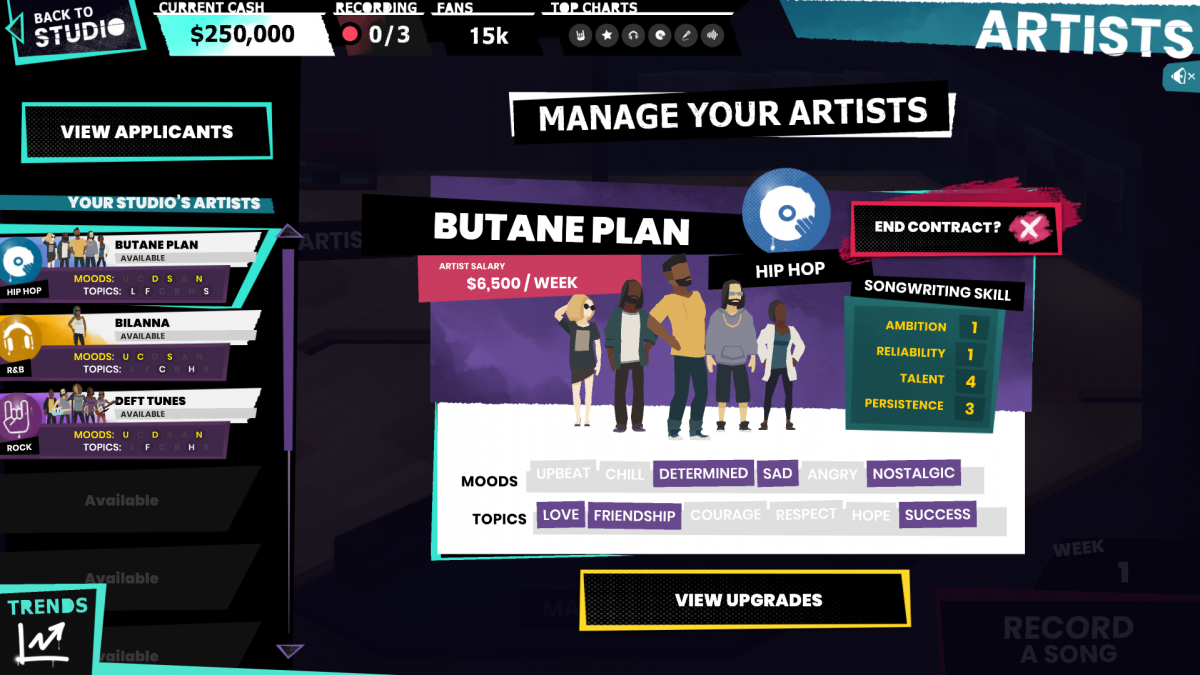 Playing video games at your desk might seem like a way to lose your Game Boy for the day, but the games on display at Play Make Learn in August are meant to educate students in the classroom.  
Play Make Learn had its first ever learning game competition with the winners announced during the conference on August 13, 2020. In the spirit of James Paul Gee, Emeritus Professor at Arizona State University and a former University of Wisconsin-Madison Professor, four judges looked for video game submissions that were fun, educational, and novel. Out of 16 applicants, seven games moved into the final round and were showcased at the Play Make Learn conference. From these finalists, the attendees were asked to vote for their favorite. 
The Judge's Choice winner was Beats Empire by Filament Games. Beats Empire is a turn-based computational thinking game where the player runs a small music studio and record label which gives the player a strong understanding of computational thinking, data analysis and visualization to bring cash into the studio, attract new followers, and dominate the charts. 
The People's Choice winner was Codemancer by Important Little Games. Codemancer is a fantasy game that breaks down barriers to teach the basics of programming with accessible features including fully voiced narrative and tutorials, no numbers over five and no Arabic numerals, and more. 

Runners up for the Judge's Choice were Codemancer by Important Little Games in second place, and Race to Ratify by iCivics in third place. Race to Ratify drops you into 1787, where you travel across the 13 states to hear from and persuade various characters to adopt the ratification of the radical new plan for American government.