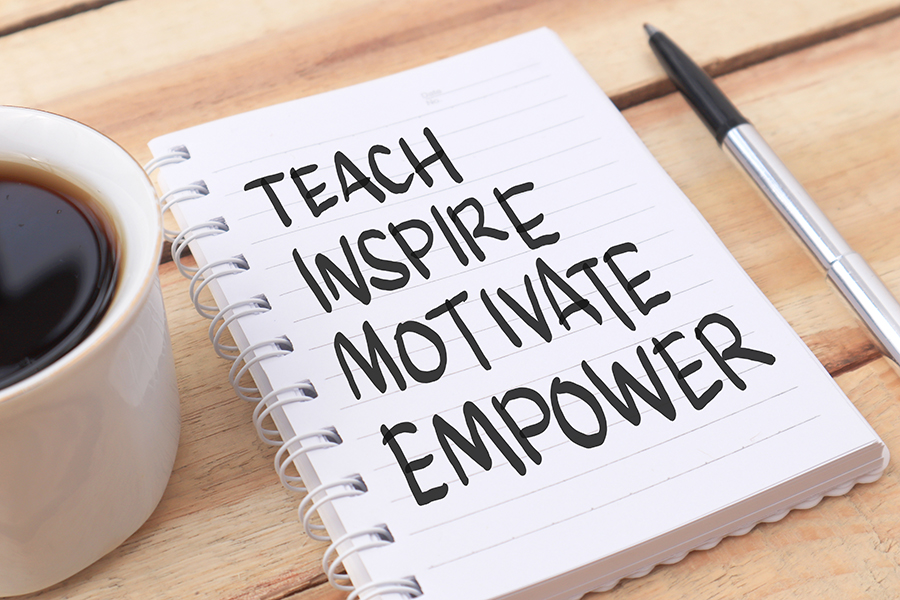 Introduction
If you are a teacher or administrator in a K-12 school, then you are probably familiar with coaches. No, we're not talking about the person with the whistle who leads the basketball team. We're talking about instructional coaches. Instructional coaches work not only with teachers, but also with administrators and students to support teaching, learning, and professional development.
In this post, we will define what an instructional coach is, show why instructional coaching is important, and offer three examples of how instructional coaches can contribute to equity efforts in their schools.
What is an instructional coach?
An instructional coach is an educational leader who works in a school or district to support teachers in reaching their goals. Effective instructional coaches serve as thought partners, building relationships based on trust and mutual respect and providing reflective, inquiry-oriented feedback rather than making judgments.
While many schools have a formal system for instructional coaching, there are variations. Some schools have multiple coaches, whereas others have one coach per building or one coach across multiple buildings. In some schools, coaches specialize in content, such as literacy, math, or technology, yet other schools have grade-band coaches who support all content areas. Instructional coaches may also serve as gifted and talented coordinators, interventionists, reading specialists, and staff development leaders. The best coaches also engage as learners, supporting others as they share their expertise with the school community.
There may be no such thing as a "typical" day in the life of a coach, but there are several things that instructional coaches might do. At the school level, instructional coaches often facilitate professional development. They seek opportunities to disrupt and dismantle inequities related to school data, curriculum, instructional practices, policies, and processes. At the classroom level, they meet with teachers and teams to discuss student evidence, plan for instruction, analyze student work, and provide resources. Coaches also co-teach lessons and debrief afterward to determine next steps. Coaches work alongside teachers and students in classrooms, observing and collecting data to inform future instruction. They also regularly engage in professional learning to grow their own knowledge so they are able to support the ongoing needs of those with whom they work.
Why is instructional coaching important?
Sandra Taylor-Marshall is the Instructional Coaching Program Coordinator at PLACE who strongly believes in the power of coaching. Before joining our team, Taylor-Marshall was a PreK-5 literacy coordinator and coach in a district outside Madison, Wisconsin. Taylor-Marshall likens instructional coaching for teachers to coaching for professional athletes—even the best ones benefit from coaching support.
I believe EVERYONE deserves a coach! I rely on so many coaches in my personal and professional life—people I engage with on a daily basis as thought partners. These people know me so well and give me honest feedback whether it's about my work, what I'm wearing, issues I'm struggling with as a parent, the list goes on! My coaches are people who care about me and love me enough to ask me the really hard, thought-provoking questions. They make me think. They challenge me (in a good way) to see things from different perspectives. We want our students to think deeply and critically. To see and explore things from multiple perspectives. To be flexible. Shouldn't we be setting the example as their educators?
Instructional coaching is important because it builds teacher capacity and efficacy. Coaches and teachers engage in asset-based conversations focused on student learning rather than on "fixing teachers." These coach-teacher partnerships also promote positive school climate and culture, which are essential for both student and teacher success. An increased sense of belonging leads to increased student achievement and decreased educator turnover.
Three Ways Instructional Coaches Can Contribute to Equity Efforts in their Schools
1. Empower teachers
Instructional coaches have expertise, and so do the teachers they support. Using a strengths-based approach, coaches recognize and elevate teachers' strengths to accelerate student learning. When educators become frustrated with forces beyond their control, coaches empower them to consider their spheres of influence as they focus on what they can do to enact change.
2. Engage as thought partners to build capacity
Coaches support and scaffold teachers' learning by reflectively listening, asking questions, and working alongside them in classrooms and professional learning opportunities. This coaching support will look different for each and every teacher and team, yet it's essential to honor teachers' knowledge and expertise. For example, it's critical for educators to reflect on their identities, intersectionality, culture, race, and privilege to explore their own biases and the impact those biases have on their students. Coaches can do this work alongside teachers, reflecting on their own identities and biases while also guiding teachers through this work. In another scenario, a teacher might ask a coach to model or co-teach a lesson in the classroom followed by a debrief session to discuss next steps.
3. Enact change
To increase the impact of equity work, coaches investigate curricula, resources, assessments, policies, pedagogical practices, and processes alongside teachers, administrators, and school board members through an equity lens. They facilitate inquiry and action as they work to address educational inequities at the classroom level and within larger systems at the school and/or organizational levels.
(For more on this topic, read "Seven Tips for Educators to Have Tough Conversations about Race.")
Closing
Instructional coaches have the unique opportunity to work alongside a variety of teachers and administrators across a range of grades and content areas. Like professional athletes, even the best educators benefit from coaching. Working at the classroom and school levels, coaches have the power to contribute to equity efforts by building a positive culture at the beginning of a new school year, supporting online learning, minimizing opportunity gaps, advocating for the learning and well-being of Black and Brown children, and reflecting on what we have learned throughout the pandemic to inform future work.
Learn More
In many states, like Wisconsin, there is no license specific to instructional coaching. A variety of books, podcasts, and videos are available to assist those who are interested in learning more about coaching and the various models.
The eighteen-month Student-Centered Instructional Coaching Certificate Program is highly regarded throughout the world for its focus on moving students forward in their learning rather than on fixing teachers. Course assignments are job-embedded, thus prompting reflection and action. Participants have the opportunity to engage with Diane Sweeney during two live webinars in the first of four courses, Foundations of Student-Centered Coaching, which begins in July.