Programming Update:
Summer Institute planning is currently on hold due to current UW-Madison plans and response to COVID-19. Please sign up below to receive updates about Hip Hop in the Heartland as new information becomes available.
This is an accordion element with a series of buttons that open and close related content panels.
Get the latest updates for Hip Hop in the Heartland
Overview
Typically each spring and summer, UW-Madison's Division of Diversity, Equity & Educational Achievement and School of Education team up to offer educators and community leaders an opportunity to connect hip hop as both an art form and an instructional tool to improve the academic success of students who remain marginalized in our schools. Hip Hop in the Heartland draws from educational theories such as socio-cultural theory, culturally relevant pedagogy, critical race theory, and hip hop and social justice pedagogies.
Participants learn proven, hands-on techniques to develop lesson plans and strengthen their course study, as well as create a platform from which they will understand the scope of hip hop history, culture and politics.
The spring seminar is generally offered in April as a one day seminar, while the summer institute spans across three to four days in July to dive deeper into the topics outlined below. Both events are held in Madison, WI.
Audience
Classroom teachers, administrators, guidance counselors, school personnel, community educators, college educators, community leaders, education students, hip hop and spoken word educators and practitioners, and anyone committed to social justice and urban education.
Topics
Gain a better understanding of the scope of hip hop history, culture, and politics, deepen your practice as a spoken word and hip hop educator, and engage in best practice approaches to student-centered liberatory education models.
Discover the best practices in hip hop and spoken word pedagogy
Learn skills to better reach and mentor your students
Improve academic achievement, reduce behavior issues and energize your classroom
Get practical strategies for increasing participation and building community
Meet new colleagues and enjoy UW-Madison's beautiful campus!
Presenters
Presenters and workshops will be listed as they are confirmed. Scroll down to the bottom of the page for a list of past presenters and workshop descriptions.
Frequently Asked Questions
What is the schedule for the day?
Coming soon!
Where can I park?
Parking information will be available once a date and venue are secured for July 2020.
Can I get Professional Advancement Credits (PACs)?
MMSD teachers who attend a Hip Hop in the Heartland event may be able to use their participation towards PAC credits.
For detailed information on how to obtain PAC credits for participation in Hip Hop in the Heartland, visit https://pd.madison.k12.wi.us/pdinformation and click the "PD Credits & PACs" tab.
Are scholarships available?
Please contact conferences@education.wisc.edu
Past Hip Hop in the Heartland Presenters
This is an accordion element with a series of buttons that open and close related content panels.
J. Malaika "Eagle Nebula" Beckford
J. Malaika "Eagle Nebula" Beckford
Poet, Hip-Hop artist, and Educator J. Malaika "Eagle Nebula" Beckford is known for her high energy, optimism and passion for craft. Her debut album "Cosmic Headphones" released in 2008 is an underground afrofuturist rap cult classic. In 2009 she made history as the first female emcee to perform on the main stage of the Brooklyn Hip Hop festival. Former co-host of the Anansi Writer's workshop at the World Stage in Leimert Park, her debut collection of poetry, "The Funky Tube to Nubia" was released in 2015 on World Stage Press. She created "The Inglewood Poetry Project", a work of public art dedicated to her hometown of Inglewood, California that consisted of community workshops, an anthology and a limited-edition vinyl record of field recorded poetry and rap songs. In her decade plus of teaching, she has worked with thousands of students and dozens of educators to bring the magic of hip-hop and spoken word to the classroom.
Gloria-Ladson Billings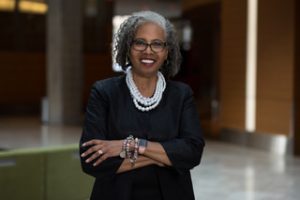 Toni Blackman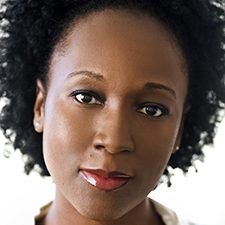 Mahogany Browne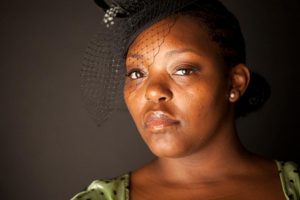 Michael Cirelli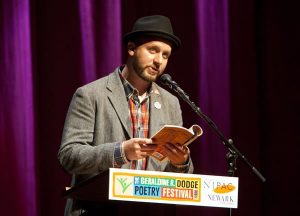 Camea Davis
Camea Davis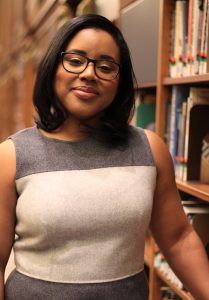 Camea Davis, PhD is a poet-researcher and teacher educator with a doctorate in critical educational policy studies from Ball State University. Her research interests and community work explore minoritized youth civic action and youth spoken word as tools to advance equitable democracy.
She has professional experience teaching at the middle school, undergraduate, and graduate levels. She also has extensive experience conducting research on educational equity in urban teacher residency programs and culturally responsive teaching practices. Davis is also the National Network Director for the Youth Poet Laureate program, a program of Urban Word, an award winning literary arts organization committed to social justice and civic engagement.
Davis has performed and conducted trainings both nationally and internationally. She has published in Art/Research International: A Transdisciplinary Journal, and The Journal of School and Society. Davis has authored conference papers for the American Educational Research Association, the International Congress of Qualitative Inquiry, and the National Association of Multicultural Educators, and presented a Tedx Talk on language diversity in schools.
Davis is a recipient of numerous highly competitive, national grants from prestigious organizations such as The Bill & Melinda Gates Foundation, Lilly Endowment, and the Mind Trust, Americorps, Horatio Alger Association, and the Federal Department of Education.
Rob Dz
Rob Dz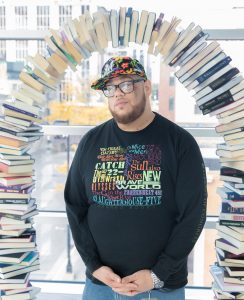 Rob Franklin, also known as Rob Dz, is the Media Projects Bubblerarian for the Madison Public Library. His session, The Projects: Creating Project Based Learning Programs Centered Around Hip Hop, focuses on helping students create Hip Hop projects in different areas of learning.
As a Kennedy Center certified teaching artist for the Making Justice program his primary residency focus is on Hip Hop, Personal Branding and Spoken Word as a positive form of self-expression. Rob has held residencies with Madison youth in elementary, middle, and high schools, community centers, the Dane County Juvenile Detention Center and Juvenile Shelter Home, Neighborhood Intervention Program, Madison Jazz Consortium and with The Black Star Drum Line. As a musician, he has performed with the likes of Nas, Eminem, Common, Talib Kweli, Dead Prez and others. In 2017, he was inducted to both the American Folklife Center at the Library Of Congress and The National Museum of African American History and Culture as a member of The Story Corps program.
ShaH Evans and Karen Reece
Academic Rap Up brings local artists into grade school classrooms to create a unique, culturally-responsive learning experience. This session will focus on how the project is designed to narrow the achievement gap by increasing academic engagement, encouraging innovation, and connecting students with community role models.
ShaH Evans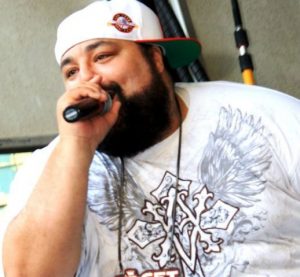 ShaH comes to us from Maywood, IL by way of Richland Center and is the co-founder and Vice President of Urban Community Arts Network. ShaH eats, sleeps and breathes Hip-Hop, and has been booking local and national acts for years. He is the owner of music blog, Get Your Buzz Up.com and ME Management and Consulting. ShaH also speaks about positive life choices with youth and young adults in Madison and surrounding areas.
Karen Reece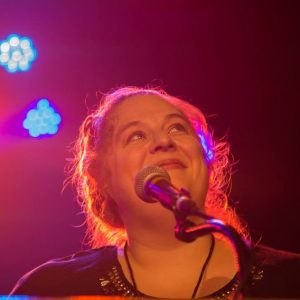 Dr. Karen Reece is a founding member and serves as President of Urban Community Arts Network. Karen develops programming, writes grants and curriculum, and facilitates community organizing in the Hip-Hop community. Karen served as chair of the City of Madison's Task Force on Equity in Music and Entertainment.
Rica G.
Rica G.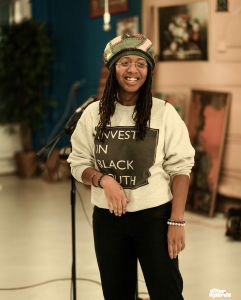 Born in Harvey, IL, Rica G. lived between Dolton, IL and Chicago's south side with her family throughout most of her childhood. After receiving her Bachelor's of Science in History, Technology, & Society in May 2015, her steadfast commitment to providing leadership and opportunities to school aged children in Atlanta led her to facilitate workshops for Usher's New Look Foundation, the SAYS Youth Summit at UC Davis, and for Atlanta CARES Mentors where she also worked as a summer educator. While serving on boards for both WeCycle, Inc. and Soul Food Cypher, in 2015 she penned Commentary on the Human Experience. Currently teaches technology at the Kindezi School Old Fourth Ward (Kindezi O4W), where she helped the students create the Kindezi Tech Technology Student Association (TSA) chapter and enrolled 40 new TSA Members at Kindezi O4W. As public recognition of her work Rica G. received the Innovation in Teaching Award 2018 granted by the Governor's Office of Student Achievement and she was named Teacher of the Year 2018 and Person of the Year 2018 by the Omega Mentoring Program Atlanta Chapter. She applied for and received a Governor's Innovation and Teaching Award for 2017-18, a monetary award, of which a portion of the funds she used to invest in the materials for students and prepare them to compete in TSA competitions. A new chapter in Rica's professional journey unfolds this year when she enrolls in the Department of Computing at the University of the West Indies to pursue her Postgraduate Diploma in Information Technology. She plans on providing educational consulting & academic mentoring services to young scholars while in Kingston, Jamaica to honor the memory of her late aunt who was a career educator.
Tish Jones
Tish Jones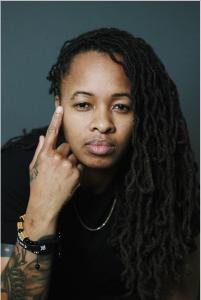 Founder & Executive Director of TruArtSpeaks, Tish Jones is a poet, performer, educator and organizer from Saint Paul, Minnesota. She has performed at CBGB, Kaplan Theater, The Walker Art Center, Intermedia Arts, The Cedar Cultural Center and more. Her work can be found in the Minnesota Humanities Center's anthology entitled, Blues Vision: African American Writing from Minnesota (Minnesota Historical Society Press, 2015), the 2011 and 2013 Saint Paul Almanac, and the Loft Literary Center's Nation of Immigrants audio CD.
A graduate fellow of the inaugural Intercultural Leadership Institute, Jones has always had a passion for bridging arts & culture, civic engagement and youth development. Senior Field Building Strategist for Youth Speaks and Co-Director of Brave New Voices, her work explores the ways in which art can function as a tool for social transformation, liberation and education. For more on her personal praxis in this arena, see Jones' TEDxMinneapolis Talk on Spoken Word as a Radical Practice of Freedom.
Lauren Leigh Kelly
Lauren Leigh Kelly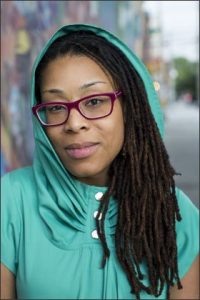 Lauren Leigh Kelly is an Assistant Professor in the Urban Social Justice Teacher Education program at Rutgers University's Graduate School of Education. She is also the founder of the annual Hip Hop Youth Research and Activism Conference. Kelly taught high school English for ten years in New York where she developed courses in Hip Hop Literature and Culture, Spoken Word poetry, and Theatre Arts. Kelly received her Ph.D. in English Education from Teachers College, Columbia University. Her research focuses on critical media literacy as a lens through which young people can better understand, navigate, and influence their social and cultural environments.
Her workshop, Exploring History, Geography, and Culture through Hip Hop Lit Circles, supports the development of Hip Hop literacies as well as sociohistorical understandings of cultures and communities through the examination of Hip Hop narratives in rap lyrics. Participants will work in groups to read diverse Hip Hop narratives rooted in particular times geographic locations. Using internet resources, each group will research the locations referenced in the songs and discuss the social, historical, and lyrical significance of this place both within and outside of Hip Hop culture, including local knowledge. We will also explore the relationship between time and these locations. Through research, geographic mapping, critical reading, and discussion, participants will work collaboratively to contextualize the authors and narratives of these Hip Hop texts through understandings of the histories, cultures, people, and locations that are embedded in them.
Solange & Seeing What We Imagine: Building compassionate spaces for learning, leadership, and critical self-reflection will explore identity, perspective, story-telling, and how all of these come into play when building brave and compassionate spaces for students and faculty.
Bettina Love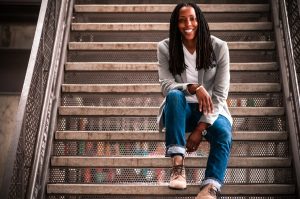 Jamila Lyiscott
Jamila Lyiscott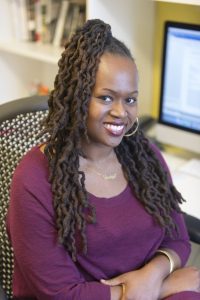 Jamila Lyiscott is a Harry Potter enthusiast, a community engaged scholar, a nationally renowned speaker and a spoken word artist. She serves as an Assistant Professor of Social Justice Education at the University of Massachusetts Amherst and a Senior Research Fellow of Teachers College, Columbia University's Institute for Urban and Minority Education (IUME). Across these spaces, Jamila's work focuses on racial justice, community engagement, and youth activism in education through the lens of what she has termed, "Vision-Driven Justice." She has been invited to over 100 institutions throughout the nation where she works with youth, educators, and people across disciplines to inspire vision and action. Her scholarship and activism work together to prepare educators to sustain diversity in the classroom, empower youth, and explore, assert, and defend the value of Black life. As a testament to her commitment to educational justice for students of color, Jamila is the founder and co-director of the Cyphers For Justice (CFJ) youth, research, and advocacy program, apprenticing NYC high school youth, incarcerated youth, and pre-service educators as critical social researchers through hip-hop, spoken word, and digital literacy. She is the recent recipient of the 2019 AERA Outstanding Public Communication of Education Research Award and the 2019 Scholar-Activist & Community Advocacy Award (AERA).
Jamila is the author of Black Appetite. White Food. Issues of Race, Voice, and Justice Within and Beyond the Classroom. She is most well know for being featured on Ted.com where her video, 3 Ways to Speak English, was viewed over 4 million times, and for her commissioned TED Talk, 2053 in response to the inauguration of the 45th president of the United States. She has also been featured in Spike Lee's "2 Fists Up," on NPR, Huffington Post, Lexus Verses and Flow, Upworthy, The Root, and many other media outlets nationally and internationally. Her poetry and scholarly work have been published in several peer-reviewed scholarly journals.
Alan Sitomer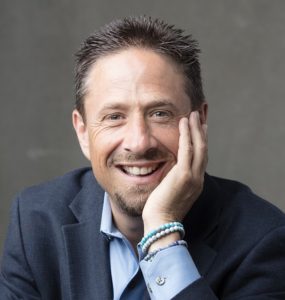 Sofia Snow
Sofia Snow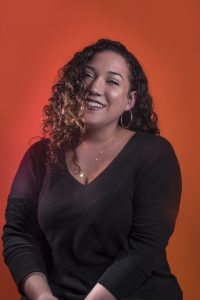 Sofía Snow is a Boston-raised multimedia artist, educator, and organizer. Her work has been featured in a range of publications, television, and theater, as well as in The Boston Globe, Cosmopolitan Magazine, American Girl, WWE Network, The Public Theater, and elsewhere. Prior to her arrival in New York, Sofía was the Education & Outreach Coordinator for the University of Wisconsin's pioneering First Wave program, the world's first and only full-tuition scholarship program for hip-hop and urban arts, of which she is also an alumna. Sofía is currently the Executive Director of Urban Word NYC, overseeing all of  day-to-day operations, including key program development, staffing, and organizational growth & strategy.