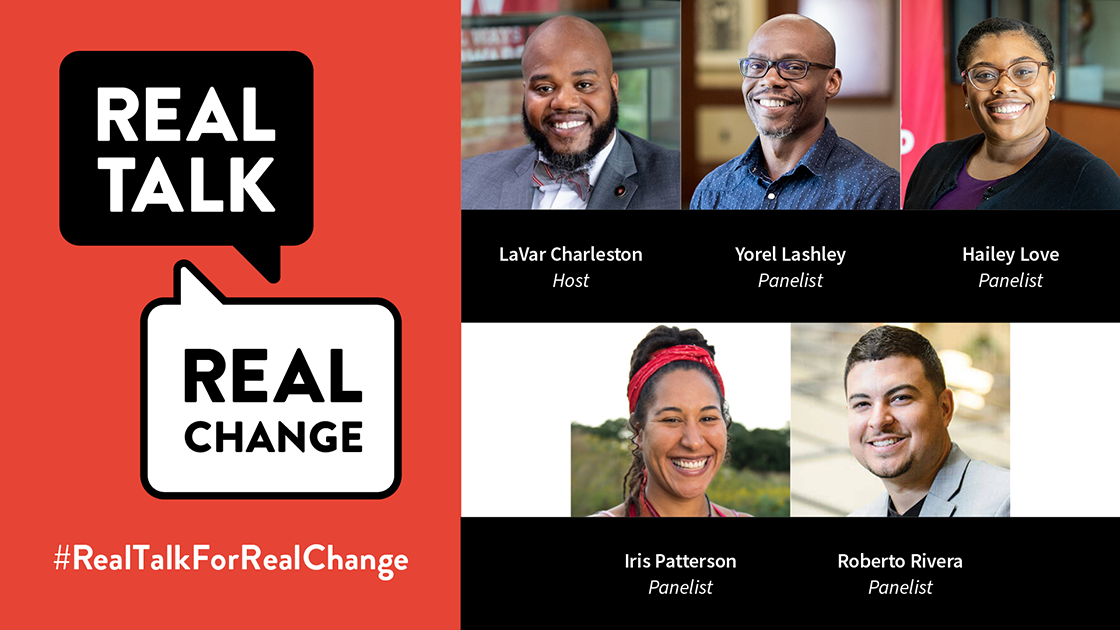 Introduction
Effective educators, parents, and community caregivers have actively worked for a long time to build paths for children to learn empowering social and emotional skills. The COVID-19 pandemic and the global protests to protect and value Black lives have facilitated greater commitment to ensuring that children's social and emotional needs be a more explicit focus in virtual learning contexts and beyond. How can we teach self-awareness, relationship skills, and responsible decision-making during these challenging times?
As part of the Real Talk for Real Change Symposia Series, PLACE, in partnership with the Office of Equity, Diversity, and Inclusion (OEDI), hosted an online conversation entitled "Centering the Whole Child in Teaching and Learning." Featuring local and national experts, the conversation explored models, developmental priorities, and the outcomes that drive the work.
Panelists for "Centering the Whole Child in Teaching and Learning" were:
Yorel Lashley, Ph.D., Director of Arts, PLACE (Professional Learning and Community Education), UW–Madison
Hailey Love, Ph.D., Professor, Department of Rehabilitation Psychology and Special Education, UW–Madison
Iris Patterson, Fifth Grade Teacher, Huegel Elementary School, Madison Metropolitan School District
Roberto Rivera, Executive Director, Pain to Propane Organization
Eight Ways to Empower Youth through Social-Emotional Learning
1. Re-evaluate goals around teaching and learning
Lashley is the founder of Drum Power, a drum and dance experience for young people where they can develop new skills and explore African cultural traditions. The program is supported by three pillars of social-emotional learning (SEL): 1) discipline—using my energy for good things, 2) community—supporting my own learning and the learning of others, and 3) leadership—doing the right thing even when I have to do it by myself and especially when no one is watching.
He begins each new Drum Power group by asking students what kind of person they want to be and what steps they are taking to get there.
"I'm not looking for compliance or social control," said Lashley. "What I'm really most looking for is vitality."
Together, Lashley and the students connect the three pillars of Drum Power to the goals students have for their lives and for their futures.
2. Provide a variety of learning experiences
Changing up the instructional modality and learning activities not only keeps students interested, but it levels the playing field.
"[Students] know who does well in math, in reading and writing, and social studies, and they know who struggles in those same areas," said Lashley. "And often, those students are not in classes together."
Through Drum Power, Lashley intentionally provides new drumming experiences that allow students who might struggle in other spaces to shine.
"Students are multidimensional beings and any space that doesn't acknowledge that is, in fact, dehumanizing," said Lashley.
In addition to content understanding, equally important are kindness, empathy, and helping other members of the community. Students need to have opportunities to express their own ideas and make decisions. For Lashley, academics should be in service of supporting our lives—not the inverse.
3. Acknowledge identity differences using an asset-based approach
Love is a special education scholar who emphasized the importance of thinking holistically about child development, not just academic development.
"In special education, we understand that we focus a lot on disability, but that does not take away or remove the impact of the child's other identities such as race, ethnicity, family or home language, socioeconomic status, gender, etc.," said Love.
Children are influenced by their environment, which includes their family and community. According to Love:
When we talk with families, particularly Black families, they talk about the importance of their child understanding race and racism. And so by using practices that focus on, you know, traditional class or academic readiness, for example, and not attending to supporting the child's developing identities and acknowledging differences like racial differences as positive and cultural differences as positive, not only are we not supporting a child holistically, but we're also not attending to what families view as being important.
4. Listen to children and people with disabilities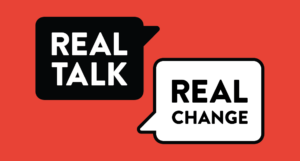 Educators often get their information from other educators and scholars. This sharing of professional information is important, and it should be supplemented with first-hand accounts of children and people with disabilities.
In her teacher preparation work, Love pairs textbook readings with blog posts and documentaries created by and featuring children and people with disabilities in which they share their experiences. K-12 educators should similarly seek to learn more about the needs of their individual students.
One obstacle that can get in the way of this work is "school readiness," which is continually pushed down to younger and younger learners, often replacing community-building and neglecting childhood development.
5. Build community, build agency
Patterson is an elementary school teacher in Madison who, along with her colleagues, pioneered an educational model based on the television show, "Kid Nation." At the beginning of the school year, she divides her students into family groups. Everyone has a role within their group, and they are tasked with teaching one another and holding each other accountable.
"They're building that community and that's more important than the academics right now [during online learning]," said Patterson. "It's them feeling like they're still connected, they're still important."
Those same principles of community participation apply to in-person learning, too. Patterson's classroom revolves around the African principle of ubuntu—I am because we are. When a new student joined the class, her students were eager to explain the importance of ubuntu.
"They were able to express the entire philosophy to him in a minute so that he could get it and saying, you know, 'I'm accountable for you. If you need help, ask us, because we're not going to be happy if you're not happy, so we're here to help you,'" said Patterson.
6. Centering the child is about decentering ourselves
Decentering oneself can be counterintuitive to teachers who see themselves as the keepers of knowledge, but that is detrimental to kids.
"We've got to put the kids in charge. They've got to be the ones that are driving the curriculum and driving everything," said Patterson.
Student-centered systems can be challenging to create, which is why Patterson advocated for the teaming of teachers. She said that educators cannot fossilize their practices simply because it's what they've always done. Rather, teacher practices should be in service of supporting students' collective independence from teachers.
7. Empower students to be agents of change
Rivera is an artist and educator who focuses on youth empowerment. He said that educators need to examine how they define success and toward what ends they are teaching. This work is informed by being in touch with the students and the communities in which they participate.
"A big part of our whole process with the youth is that they engage in a critical service learning project," said Rivera. "So they identify an issue in the school community that they want to address and then they take all the assets and capital that they've uncovered and they start to address these issues."
Offering a novel way to evaluate one's teaching, Rivera encouraged educators to ask themselves whether students are loving themselves, their peers, and their community more with every lesson being taught.
8. Getting at root causes, humanizing students
Rivera shared the story of a high school student who was found to have a knife at school. Rather than immediately jumping to punishment, a member of the school staff sat down with the student to talk about how he was doing and to ask why he brought the knife. As it turned out, the student felt physically unsafe on the city bus he took to school every morning, so he brought the knife as a means of protection.
And I just think, like, some of this stuff is profound, but some of it is also really quite basic. You know what I mean? Like these young folks are maybe acting and reacting and we're not understanding, you know, what are the dimensions of their wellbeing that are being met or that are not being met. And if we could partner with them in getting to the root of some of this stuff, if we could incorporate some of that into our teaching of math and science and building relationships, like, you know, Dr. Yorel was talking about, this could be a transformative moment.
As a result of the restorative intervention, the student was connected with a neighborhood organization addressing community safety. He joined the group and ultimately became a leader, bringing the community safety work to school and leading peer groups.
Closing
Empowering youth should be a top priority for every teacher's practice. This may require changing the organization of our schools and classrooms, and teaming with other teachers can aid this work. Students are multidimensional beings with diverse identities and interests, and it is the responsibility of teachers to celebrate and respect those differences. When young people see themselves as contributing members of a community, they develop the skills that provide the agency to control their own lives.
Learn More
For more information about youth empowerment through social-emotional learning, PLACE offers an asynchronous course for K-12 educators, Building the Social-Emotional Learning or SEL Classroom.